HURRICANE PREPARATIONS 2011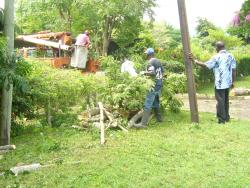 The 2011 hurricane season began on June 1st. Already the department is in high gear to reduce the risks that are usually associated with natural disasters this time of the year. We have started tree pruning where this is identified as necessary. Please send an e-mail to maintenance@uwimona.edu.jm if trees that are near your property or buildings require pruning.

DRAIN CLEANING
Drain cleaning is in progress.

OPENING & CLOSING OF ACCORDION SHUTTERS
In 2010 the Campus Principal saw the need to have accordion shutters installed on as many windows as possible. Recently additional funding was acquired to ensure that most areas of the libraries receive accordion shutters. This work is in progress.
The shutters are more aesthetically pleasing, require very little manpower to operate and have no storage requirements. All custodians have been trained in the opening and closing of them. For departments who choose not to operate them themselves, they should call Customer Services (2010-3) and log a request for this to be done. It must be noted that these charges will be made against your account.
Buildings without accordion shutters, will receive the usual aluminum shutters with tracks. These charges will be borne by Building Services.

ROOF CLEANING
This activity has begun and will continue to take place every two months until the hurricane season ends on November 30.
Click here to view the University's Emergency Management Manual
Click scroll for useful tips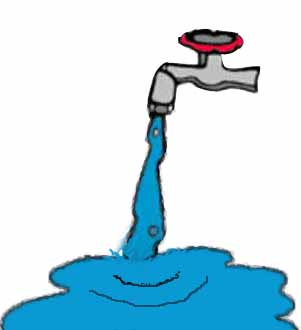 Click the tap to conserve water