FAMILY ORIENTATION 2017
Date:
30/07/2017 -

9:00am

-

2:30pm
Welcome Parents, Guardians, Family Members and Spouses of new students!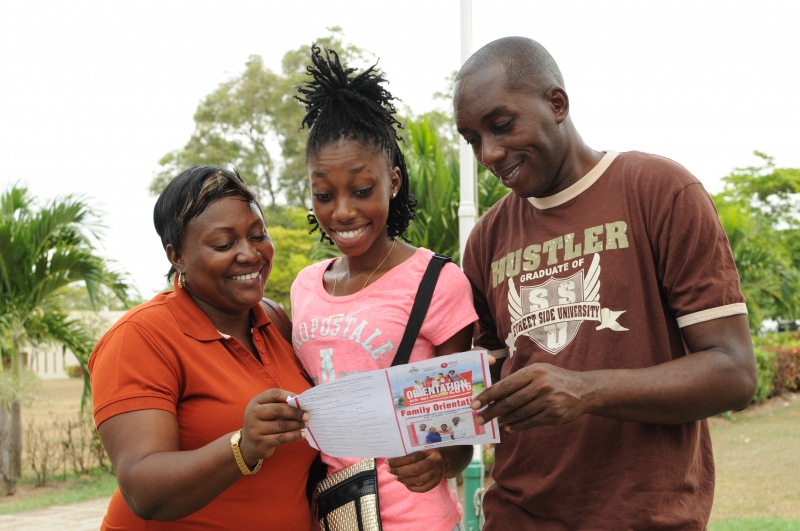 Each year, in an effort to familiarize parents, spouses and family members with the social, physical, emotional and intellectual changes that students undergo on entering University, a special Orientation is organized for you. Here, attendees receive the opportunity to meet with University Counsellors, Student Leaders, Student Services and Development Managers, Deans and other members of the University Administration in order to engage in meaningful discussion.
Join the hundreds of attendees who claim the tremendous benefits of this Orientation Programme created just for you! We look forward to meeting you, and providing you with answers to questions about your child/spouse/ward's new journey as a Pelican.
The first Family Orientation session was held on Sunday, July 30, 2017. However, there will be a REPEAT Family Orientation on Wednesday, August 23, 2017 for persons who are unable to attend. PRE-REGISTER HERE!
Should you so require, accommodation is available at the Mona Visitors' Lodge and Conference Centre or in nearby hotels, villas and guest houses. For further information, please contact our Lodgings Office at (876) 702-3493.
For further queries and general information, contact the Office of Student Services and Development by telephone: (876) 970-2739 / (876) 977-3880.