Public Seminar: "Focusing on Cover Crops"
Categories:
Event Date:
May 18 2015 - 2:00pm
Speaker: Danielle Treadwell
Associate Professor and State Extension Specialist in Organic and Sustainable Vegetable Production, Horticultural Sciences Department, University of Florida.
In association with the Jamaica Sustainable Farm Enterprise Program, Source Farm, USAID, VEGA & FAVACA.
What are Cover Crops?
Cover crops are fast-growing species grown in between other crops for soil improvement rather than as a commodity. Benefits include:
weed suppression, improved soil fertility, reduction of soil erosion, supply of mulch or green manure, enhanced water quality
Venue:
Biology Lecture Theatre, Department of Life Sciences, UWI Mona
Target Audience:
Students
Target Audience:
General Public
Event Image: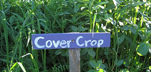 Categories
Academic Diary
Refer to this calendar for important academic dates eg. start of exams, registration and graduation dates, etc.