Art Felt
Categories:
Event Date:
Nov 14 2015 - 7:00pm
Art Felt is a fund raising event put on by the technical team of the Philip Sherlock Centre and will showcases various musical talents including, Raging Fyah, Keznamdi Feluke, Mario Evon, dBurnz, Black as Cole, A-Game, Girl and Kenzic.
General: $2000
$1500 (with student I.D)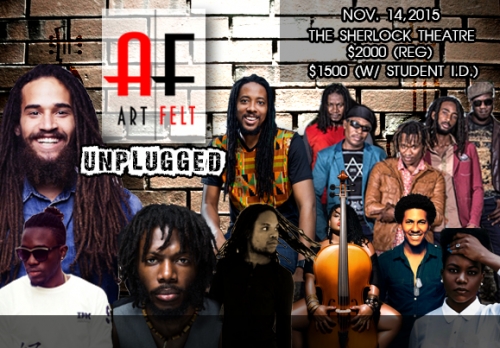 Venue:
Philip Sherlock Centre for the Creative Arts (PSCCA)
Target Audience:
Students
Target Audience:
General Public
Event Image:
Categories
Academic Diary
Refer to this calendar for important academic dates eg. start of exams, registration and graduation dates, etc.