Homecoming Grand Parade
Categories:
Event Date:
Feb 16 2017 -

3:00pm

-

5:00pm
This year's Homecoming activities are being staged with the theme Re-Igniting the Pelican Flame. The celebrations have been reimagined and are now being executed with the singular aim of creating and fostering a sense of pride about the Mona Campus from members of the UWI Community. The idea being, to identify and showcase achievements from individuals or groups that have given us reasons to be proudly affiliated with The UWI, Mona Campus, in a pride filled atmosphere.
What's New?
New to this year's Parade is the addition of a Grand Showcase. The Grand Showcase refers to that section of the Flag raising ceremony parade where students would normally walk/run up the Queens Way road to be judged. For this staging, in an effort to make the parade more meaningful to the community and to create 'moments of pride' there will be some specially invited guests that will be asked to participate in the Grand Showcase in order that their work/ achievements be highlighted and they may enjoy that proud moment during their 'walk of pride'. Additionally all participants will be introduced by announcing their Point of Pride, which is a short anecdote of achievement that the group would like to be announced to the Community.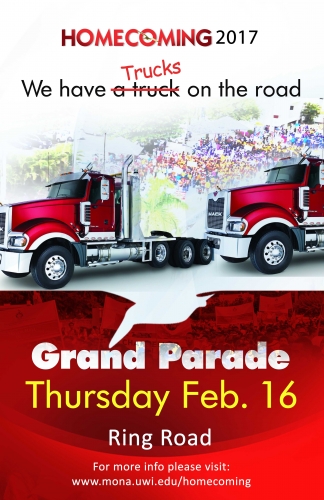 Venue:
Start: UWI Students' Union End: Assembly Hall
Target Audience:
Students
Event Image: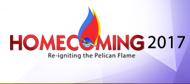 Categories
Academic Diary
Refer to this calendar for important academic dates eg. start of exams, registration and graduation dates, etc.