Homecoming 2017 Caribbean Day Festival of Food and Culture
Categories:
Event Date:
Feb 17 2017 -

12:00pm

-

5:00pm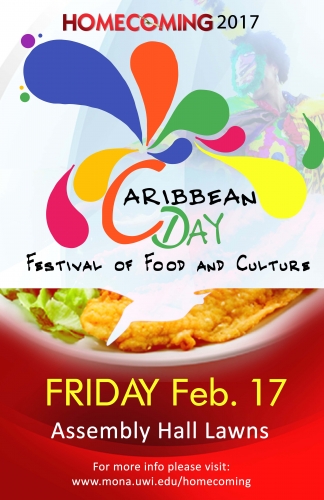 Caribbean Day Festival of Food and Culture features cuisine from our diverse Caribbean culture, students, staff and alumni are treated to a lunch hour entertainment which includes beats and rhythms of the Caribbean. This year we will be hosting a best dish competition between Caribbean countries and as well as the inclusion of a Cultural Showcase featuring items from different Caribbean Islands. The Festival of Food and Culture starts at 12:00 pm on Friday, at the Assembly Hall Lawns.
This uniquely UWI Festival, loaded with food, fun and festivities just got a lot more interesting with the inclusion of the Frenchmen Section of Bacchanal Jamaica Carnival Band. Come out and explore the different cultures of our Caribbean, from music to food to the energy of the people, all this while being entertained by various groups from the Phillip Sherlock Centre for the Creative Arts.
Venue:
Assembly Hall Lawns
Target Audience:
Students
Event Image: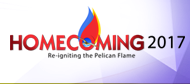 Categories
Academic Diary
Refer to this calendar for important academic dates eg. start of exams, registration and graduation dates, etc.