11TH CONFERENCE OF THE FACULTY OF SCIENCE AND TECHNOLOGY
Categories:
Event Date:
Apr 25 2018 - 8:00am
-
Apr 27 2018 - 5:00pm

The UWI celebrates its 70th anniversary in 2018. The Faculty of Science and Technology Conference 2018 is an opportunity for the Faculty to highlight the contributions of scientific research and application to regional development. In particular, FST Conference 2018 will emphasize the impact of research that addresses national, regional and international societal challenges on the Caribbean region and beyond.
The conference will feature oral and poster presentations of original work, plenary speakers from industry and academia and internationally recognized keynotes. Awards will be given for best presentations by undergraduate and postgraduate students.
One of the highlights of the conference will be a Grand Challenge Competition that will involve student teams vying to design solutions to specific national and commercial challenges that have been identified. The top teams will receive special prizes.
We invite original submissions for oral or poster presentations. A call for interactive demonstrations and the Grand Challenge Competition will be circulated later.
The sub-themes for the Conference are as follows:
Science that investigates and uncovers basic principles: Foundational
Science and Technology that pioneers: Innovative
Science and Technology that provides solutions: Transformational
Important Dates:
* Deadline for submission of abstracts (300 words maximum): January 12, 2018 * Notification of acceptance: March 2, 2018
* Conference: April 25 – 27, 2018
Abstracts will be peer reviewed and included in the conference proceedings.
For further details, including details on formatting of abstracts, as well as submission instructions, please see the conference website: http://ocs.mona.uwi.edu/index.php/fpas/fst2018
Or send an email to: fstconference@uwimona.edu.jm
Venue:
Faculty of Science and Technology
Target Audience:
Students
Target Audience:
General Public
Event Image: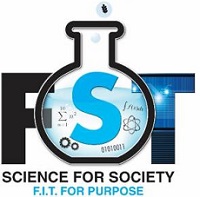 Categories
Academic Diary
Refer to this calendar for important academic dates eg. start of exams, registration and graduation dates, etc.