Pelican Projections: "UWI Then,UWI Now and UWI to Come"
Categories:
Event Date:
Jul 26 2018 - 6:00pm
The four campuses' Guilds of Students will stage a panel discussion themed
Pelican Projections: A University for the Future - UWI then, UWI now, UWI to come.
This forum at The UWI Mona's Faculty of Law Lecture Theatre promises to be a thought-provoking and animated panel discussion targeting students and the public, and led by young leaders from The UWI, Government and further afield.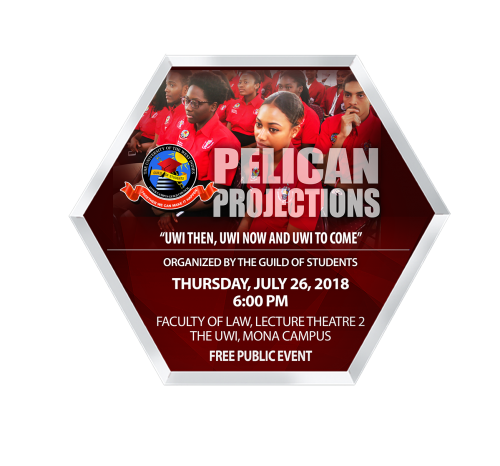 Venue:
Faculty of Law, Lecture Theatre 2, The UWI, Mona Campus
Target Audience:
Students
Target Audience:
General Public
Event Image:

Categories
Academic Diary
Refer to this calendar for important academic dates eg. start of exams, registration and graduation dates, etc.