UWI/UNESCO World Philosophy Day
Categories:
Event Date:
Nov 21 2019 -

11:00am

-

1:00pm
Event Date:
Nov 21 2019 -

1:00pm

-

4:00pm
UNESCO to celebrate World Philosophy Day will be celebrated at the University of the West Indies, Mona Campus this year under the theme, "Social Transformation through Youth Engagement."
World Philosophy Day is celebrated on the third Thursday of November each year in recognition of the enduring value of philosophy to individual and social development. The purpose of World Philosophy Day is to highlight the importance of this discipline, especially for young people.
The Department of Language, Linguistics and Philosophy's mission, in partnering with UNESCO to celebrate World Philosophy Day, is to demonstrate the practical benefits of philosophy. Philosophy encourages critical and independent thinking. Philosophy, though perceived primarily as theoretical, can also be understood as the practical endeavour of humanity towards a greater understanding of self and the world. This kind of endeavour sets the tone for greater tolerance and peace—leading to creative and innovative ways of addressing local and global issues.
Target Audience:
Students
Target Audience:
General Public
Event Image: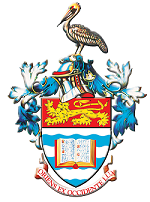 Categories
Academic Diary
Refer to this calendar for important academic dates eg. start of exams, registration and graduation dates, etc.