University Director of UWI's IGDS to speak at London Forum
Posted: December 09, 2016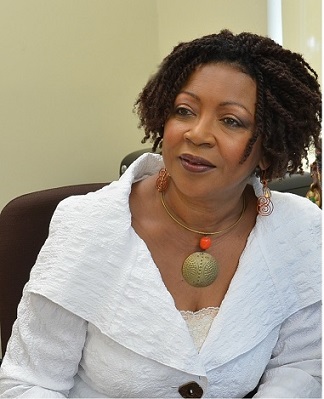 University Director of The University of the West Indies' (The UWI) Institute for Gender and Development Studies (IGDS), Professor Verene Shepherd will address more than 500 parliamentarians at the inaugural Commonwealth Parliamentary Association's (CPA) Regional Hot Topics (RHT). The forum is carded for December 15 at the Park Plaza Riverbank Hotel in London from 2-5 pm (UK time).
The event hosted by the Caribbean, Americas and Atlantic Region (CAAR) is one of nine regional fora across the CPA region groupings; and will take place during the annual Commonwealth Parliamentary Conference of the CPA in London. Intended to provide a space for discourse between CPA membership and the wider community on topics of specific regional relevance, the forum will focus on 'Seeking to Increase Women's Political Participation'.
Professor Shepherd is expected to present on "Critical Mass vs, Critical Actors: Increasing Parliamentary Presence, Increasing Social Justice" and will also sit on the panel at the CAAR's forum. Recognising her significant expertise and contribution to the region in the area of gender and development, Speaker of the Legislative Assembly, Montserrat, The Honourable Shirley M. Osborne, in her capacity as Vice-Chair of the CPA and Regional Chair of the Commonwealth Women Parliamentarians (CWP) tagged Professor Shepherd's participation in the forum as 'invaluable'.
Professor Shepherd has effectively integrated the disciplines of history and gender studies into her research (individual and institutional), publication, teaching and public service, championing gender mainstreaming and history education inside and outside of the University. She has led The UWI's IGDS research teams on a variety of issues central to gender and development and as a scholar-activist uses a diverse range of platforms, including radio, to popularise history and gender studies. Recipient of the 2016 UWI Vice-Chancellor's Award for Excellence for Public Service, Professor Shepherd noted "It is an honour for me to be given this opportunity to address parliamentarians who, as policy-makers, have the potential to change the lives of our populations, if they have the political will. There is a critical need for us to strategise to increase women's political participation, which at the moment is woefully unacceptable. The question I wish to pose to our women parliamentarians though is are we just seeking to have critical mass or should we be striving to ensure critical actors? How engaged are they, for example, in the hottest topic in the Commonwealth right now – reparatory justice for historic wrongs?"