DR JEAN-PIERRE LOUBOUTIN PROMOTED TO RANK OF PROFESSOR
Posted: March 23, 2017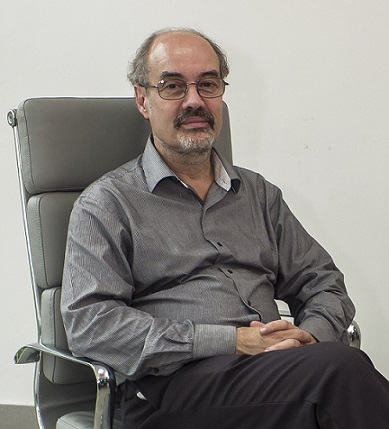 The University of the West Indies, (UWI) Mona is pleased to announce the promotion of Senior Lecturer in the Department of Basic Medical Sciences, Faculty of Medical Sciences, to the rank of Professor. The promotion comes in the wake of assessment of his academic accomplishments and contribution to his field.
Dr Louboutin joined the staff of the Department of Basic Medical Sciences in 2012 as Senior Lecturer. He is a well-respected academic who since 2012, has published some 10 book chapters and 16 peer-reviewed articles. Overall, he has published over 90 peer-reviewed articles in journals such as Nature Methods, Journal of Clinical Investigation, Annals of Neurology, PNAS, Stem Cells, American Journal of Pathology, among others, and 17 book chapters.
Dr Louboutin has international stature as an academic researcher, mainly in the area of neurodegenerative diseases with the objective of understanding their development as a means of combating the disease. The most noteworthy feature of his work has been the application of gene therapy and stem cell technology to diseases of the central nervous system.
Dr Louboutin has contributed significantly to the teaching of Anatomy in the Bachelor of Medicine, Bachelor of Surgery (MBBS), the Bachelor of Science Physical Therapy, and the Bachelor Biomedical Sciences programmes of the Faculty of Medical Sciences at Mona. He is currently assisting in the development of a laboratory dedicated to Histochemistry in the Department of Basic Medical Sciences. He has also received significant funding for the research through the National Institutes of Health; French Muscular Dystrophy Association (AFM), the French Spatial Agency CNES, Research Regional Committee of the Hospital of Nantes, and the Principal's Initiative Grant.
The newly appointed professor has also contributed significantly to the life of the University, through his participation in various societies and committees. He has served as a member of the Editorial Boards for thirty one international journals including CNS & Neurological Disorders; Advances in Bioscience and Biotechnology; World Journal of Stem Cells; Modern Research in Inflammation; among others.
He has also served as reviewer for over sixty five international journals including Stem Cells, American Journal of Pathology, Neurobiology of Disease, Gene Therapy, among others.