Prof. Anthony Clayton to Chair Energy Programme for the Americas
Posted: September 24, 2018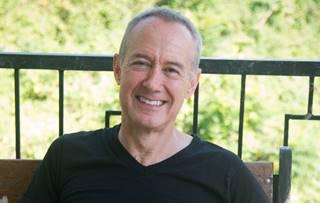 Professor Anthony Clayton, the Professor of Caribbean Sustainable Development, of the Institute for Sustainable Development in the University of the West Indies, has been appointed Chair of the Energy Program of the Inter-American Network of Academies of Sciences (IANAS).
The Energy Program is an exceptionally important part of the work of IANAS, as energy policies, practices and technologies underpin all aspects of society today. It is impossible to solve the existential threat of climate change, for example, without developing the new energy policies and technologies needed to support a growing world population.
IANAS represents every Academy of Science in both North and South America, and brings together the most distinguished scientists and academics in the Americas.
The appointment is a remarkable tribute to Professor Clayton's work in the area of cleaner technology and energy policy. He is now positioned to lead this critically important program, which will help to map and shape energy policies towards a Sustainable Energy future for the billion people that live in the Americas.
Part of Professor Clayton's role as Chair will be to lead his committee in producing a new Guide to a Sustainable Energy Future for the Americas. Another task will be the development of a collaborative approach to address energy and water problems. Energy purification, desalination and pumping are usually very energy-intensive operations, so it is important to find solutions to both energy and water supply problems at the same time. His committee will also map out the transition pathways to a more sustainable future for all the nations of the hemisphere.
The Inter-American Network of Academies of Sciences (IANAS) was founded in 2004 as an organization utilizing scientific collaboration to build scientific and technological capacities and strengthen relationships among the countries of the Americas as a tool for societal development.
Institute for Sustainable Development
The University of the West Indies
Mona Campus