The UWI expands its Cadre of Professors
Posted: August 21, 2019
Prof. Lloyd Waller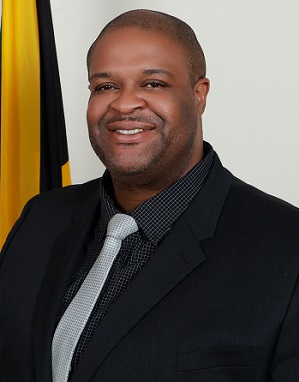 Professor Lloyd Waller has served as Head of the Department of Government, Faculty of Social Sciences at The UWI Mona Campus, since 2013 and Director of the Centre for Leadership and Governance at the campus since 2011.
He is well respected for his scientific work which has great societal value and is focused on topics such as electronic governance, cybercrime management; e-participation and the use of ICTs to promote the democratic participation of people with disabilities, all in the Caribbean context. In reviewing his work for his promotion, one external assessor highlighted, "Professor Waller shows a keen interest in giving voice to some of the most vulnerable in society, which is especially important and admirable."
He earned his PhD in Sociology and Social Policy from the University of Waikato, New Zealand in 2006 and also holds an MSc in Social Development (1999) and a BSc (Hons.) in International Relations with minors in Political Science and Sociology (1997) both from The UWI, Mona.
Among his publications is a book titled, "Envisioning Democracy: The Role and Potential of Information and Communication Technologies for the Visually Impaired", published in 2018. He has also co-authored three peer-reviewed books, written five peer-reviewed monographs, five peer-reviewed book chapters, eight articles in peer-reviewed journals, four refereed conference proceedings, 39 technical reports and presented at 19 conferences. He is published in several highly respected journalsand has five manuscripts and book chapters under review.
During his UWI service, Professor Waller has chaired/co-chaired several international conferences, sat on numerous committees, participated in departmental reviews and undertaken significant work in curriculum reform at both the undergraduate and graduate levels, including the development of a new BSc programme in Political Leadership, Strategy and Management. He is also the founder of the 'Governance Society', a civics programme which sees students in the Department of Government raise awareness about governance and development in primary and secondary schools across Jamaica. He has supervised 26 MSc students and five PhD students to completion. He currently supervises six MPhil/PhD students and as a researcher he has garnered over US$100,000.00 in grant funding. Over the past ten years, he has received seven Principal's Awards for Research Project Attracting the Most Funds; Best Research Publication Article and the Research Project with the Greatest Business/Economic/Development Impact.
Outside his University service, he contributes to national and regional development sitting on boards, committees and is Chairman of the Board for eGov Jamaica Ltd. as well as Senior Advisor/Consultant for the Minister of Tourism for Jamaica.