The UWI's Virtual Toronto Benefit Awards: Grammy winning artist Shaggy to perform at THE UWI's virtual Toronto Gala Awards on May 22
Posted: May 10, 2021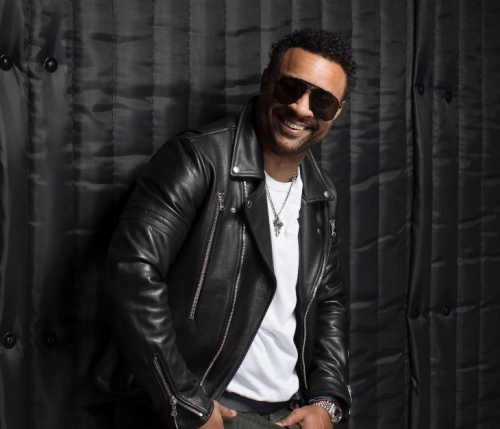 Grammy award-winning recording artist Shaggy will perform at The UWI's Virtual Toronto Benefit Awards
The University of the West Indies (The UWI) is pleased to announce that two-time Grammy award-winning recording artist Shaggy will perform at the Virtual Toronto Benefit Awards 2021, on Saturday, May 22 at 7:00 p.m. (Eastern Caribbean)/6:00 p.m. (Jamaica).
Shaggy - Orville Richard Burrell - from Kingston, Jamaica has sold over 30 million albums to date. He has racked up no fewer than eight singles in the Billboard Hot 100, including two that went to No. 1, as well as seven albums on the Billboard 200, with four in the Top 40.
A phenomenal philanthropist, especially for children, this year marks the dancehall reggae artist's second appearance at the Awards. In 2015, he received the Toronto Gala's Luminary Award and closed the event with a surprise live performance of some of his biggest hits. On that occasion, he raised CAD $33,000 for the University's scholarship fund. Following the Awards event, Shaggy partnered with The UWI on a number of outreach projects, including presenting a keynote in the Reggae Talks series, hosted by the Department of Literature in English.
The University of the West Indies Toronto Benefit Awards supports the University's Scholarship Fund, and the signature event honours leaders and organizations of Canadian and Caribbean heritage, or those whose body of work have impacted the Caribbean region. This year's honourees include:
Dr. Graça Machel and Ms. Naomi Campbell – Luminary Award
Mr. Denham Jolly, C.M. – G. Raymond Chang Award
CAMH: The Centre for Addiction and Mental Health – Chancellor's Award
Mrs. Wendy Beckles, Ms. Pamela Coke-Hamilton, Professor Kevin Fenton – Vice-Chancellor's Award
Hosted by CBC News Anchor Mr. Dwight Drummond, The UWI Toronto Benefit Awards, since its inception, has provided over 600 scholarships to students in financial need. This year's appeal for scholarship funding is even more critical than ever. The event, which is the largest fundraiser for The UWI, in Canada, dueto the pandemic health and safety guidelines, the UWI Toronto Benefit Awards 2021 will be streamed online. Registration to access and watch the gala celebration is free.
To register for the 12th annual UWI Toronto Benefit Virtual Awards, log on to:http://www.uwitorontogala.org.