No Smoking Day at UWI, Mona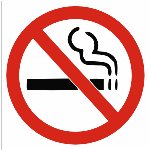 The UWI, Mona Wellness Committee has designated Thursday, March 29, 2012 as "No Smoking Day. The Day will feature a booth display at the UWI Health Centre Carpark from 1 pm to 5 pm.

The university community is invited to visit the display.

The event is designed to educate and inform the university community of the effects of cigarette smoking on the heart, cardiovascular system and oral health.

For more information persons may telephone 927-2520.