Climate Energy Series Explores Solar Energy Systems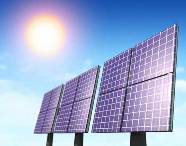 The Department of Physics, UWI, Mona presents the sixth lecture in the Climate Energy Nexus: Call to Action Lecture Series on Tuesday, May 22 at 5:30 pm at Physics Lecture Rm B, UWI Mona. The lecture is entitled: 'Options for Solar Energy Systems'. Professor Emeritus Anthony Chen will deliver the lecture.

The lecture is part of a 12 part monthly lecture series which will examine the intersection points between energy and climate.

For more information and copies of the past lectures interested persons may visit the website at http://myspot.mona.uwi.edu/physics/climate-energy-nexus-call-action-lect... or telephone the Department at 927-2480.