A Learner-Centered Perspective to Teaching & Learning with Technology: The 21st Century Difference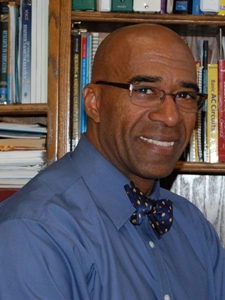 This year, the Centre for Excellence in Teaching and Learning in partnership with Guardian Life will host The UWI / Guardian Life Premium Teaching Lecture on Thursday October 10, 2013 at the Mona Visitors Lodge starting at 6:00 p.m. The lecture will be delivered by Dr. David Yearwood, Professor and Chair of the Technology Department at the University of North Dakota under the theme "A Learner-Centered Perspective to Teaching & Learning with Technology: The 21st Century Difference"

Yearwood has been teaching in higher education for 22 years and his experiences reaches across two academic tracks—Technology and Higher Education. In Technology, Dave's focus is on electronic control systems and the effect of technology utilization for consumer and commercial use. His other work In Higher Education is directed at curriculum development, assessment, and instructional technology.

This year's lecture is timely as many institutions worldwide are currently grappling with how best to engage students in the modern day classroom. According to Yearwood, "Faculty seeking to make their work with students more learner-centered may have to rethink the basic beliefs they hold about teaching and learning, the nature of the classroom environment, and the role they and their students play in the educational arena… Engagement matters in education but it can only be enhanced when students are actively involved in substantially more doing rather than simply listening".

The Public Lecture will examine three things to consider in making the classroom experience more learner-centred:

1. Rethinking our work with students in light of modern technological tools
2. Promoting engagement
3. Obstacles, challenges, and opportunities using 21st century classroom technologies

This Premium Teaching Lecture is open to educators, students, administrators of Educational Institutions and anyone interested in gaining insight on Teaching and Learning with Technology.


For R.S.V.P or enquires, contact Metz Peterkin: cetl@uwimona.edu.jm