Leader in Dental Training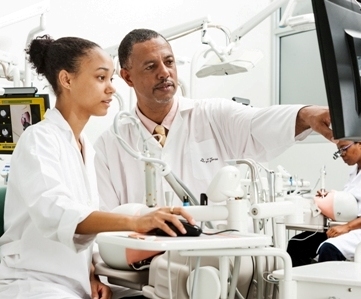 Students pursuing the Doctor of Dental Surgery (D.D.S.) degree undergo a 5-year period of training involving the Basic Medical Sciences and the Basic, Advanced and Clinical Dental Sciences. Students complete the programme by treating patients in a comprehensive care dental polyclinic, and through rotations to hospitals, health centres and private offices. Training also includes the use of the latest dental simulation technology, allowing our students to develop and improve competencies.
The programme's quality is assured internally by the Academic Quality Assurance Committee (AQAC) and by the university's Quality Assurance Standards Committee.
Externally, the University Council of Jamaica provides quality assurance at the institutional level, and the Caribbean Accreditation Authority for Medicine and Other Health Professionals (CAAM-HP) is the body responsible for accrediting the programme