Confucius Institute (孔子学院)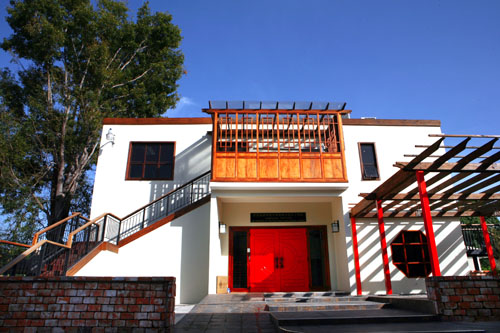 The Confucius Institute at the University of the West Indies (UWI), Mona is a partnership between the UWI and the TUT (
Taiyuan University of Technology
, Shanxi, China), sponsored by the National Office of Teaching Chinese as a Foreign Language (
Hanban
). The Confucius Institute at the UWI is partnered with the
College of International Education Exchange
at the TUT (太原理工大学国际教育交流学院).
During the state visit to Jamaica of Chin ese Vice-President, Mr Xi Jinping, in February 2009, the Confucius Institute was officially handed over to the UWI.
We are housed on campus at 6 Gibraltar Road, adjacent to the Founder's Park.
Our primary objective is to promote the learning of Chinese Language (Mandarin) and Culture among Jamaicans. We are aimed at becoming a full professional and development centre, as well as a resource library for those wishing to learn about China – arts, economics, education, science, technology, etc. We will house a comprehensive library, comprising books, films (movies and documentaries), as well as provide service to the business and civil communities.
The Confucius Institute was officially opened on July 19, 2010.
Contact details: 
Tel:
8769270375, 8769704795
Fax:
8767022424
For articles related to current affairs and background knowledge about the learning of the Chinese language please visit the
People's Daily
page.