Message from Professor Archibald McDonald
Welcome Message to New Graduate Students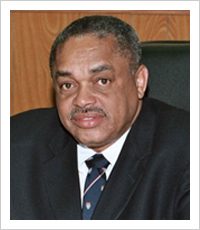 As Principal, I warmly welcome our new and returning postgraduate students to the University of the West Indies (UWI).
Throughout the illustrious history of this institution we have had the honour of producing some of the Caribbean's most innovative minds. This is an institution of forward thinkers and pioneers who have been able to direct the positive development of our region for several decades. Prime ministers, leaders of international institutions, renowned scientists, researchers and writers are all proud alumni of the UWI, Mona Campus – a legacy that we are honoured to continue with your induction into our prestigious postgraduate programmes.
As a member of the UWI postgraduate community you have the opportunity to take your research and ideas one step closer to application. Our postgraduate programmes are committed to producing professionals that are able to create research that will facilitate significant impact for the development of our society. As such, you will enjoy a teaching and learning environment that is managed by a faculty of renowned researchers and academics; and which is furnished by state-of-the-art teaching tools – all provided to ensure that you become the ultimate postgraduate.
Therefore, as you embark on this new academic year I encourage you to embrace the wonderful world of opportunities and learning experiences that await you. The UWI is proud to be able to play such a significant role in your journey towards academic excellence. I wish you every success in your studies, and I look forward to seeing you prosper as a graduate student.
Professor Archibald McDonald
Pro Vice Chancellor & Principal
UWI, Mona Campus