New course in Environmental Economics

This course addresses issues by examining the underlying theories and the tools of environmental economics that can be used to effectively guide policymakers in dealing with environmental challenges. Environmental Economics ECON3034 is a three credit course offered in semester one apply!
---
ECLAC and the Department of Econonics Mona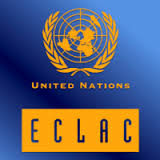 United Nations Economic Commission for Latin America and the Caribbean along with the Department of Economics (Mona) presents "Enhancing the contribution of Preferential Trade Arrangements to inclusive and equitable trade in the Caribbean" on Wednesday June 8 2016, 8:30 am – 1:00 pm at the Executive Seminar Room, Faculty of Law, UWI Mona.
---
Summer School 2016

Please be advised that teaching for Summer School commences on the 30th May 2016 and ends 15 July 2016. Proposed courses and timetable can be view here. For further details please contact us at 1-876-977-1188 via phone or email us at econ@uwimona.edu.jm
---
Upcoming