UWI Appoints 4 New Professors


The UWI Mona is pleased to announce the promotion of four members of staff to the rank of Professor. They are Senior Research Fellow and Acting Director of the Sir Arthur Lewis Institute of Social and Economic Studies (SALISES), Faculty of Social Sciences, Dr. Aldrie Henry- Lee; Senior Lecturer in the Department of Modern Languages & Literature, Faculty of Humanities & Education, Dr. Paulette A. Ramsay, Senior Lecturer in the Biotechnology Centre, Faculty of Science & Technology, Dr. Marcia Roye, who have been appointed with effect from February 2017, as well as Senior Lecturer, Department of Basic Medical Sciences, Biochemistry Section, Dr. Paul Brown, whose appointment took effect from May 2017.

The promotions come in the wake of assessment of their academic accomplishments and contributions to their respective fields. The careful scrutiny and subsequent promotion of these individuals, signifies The UWI's continued advancement of knowledge through excellence in teaching, research, innovation, intellectual leadership and outreach. This process is crucial to maintaining The University's established tradition of excellence and contribution to the development of region.


PROF. PAUL D. BROWN lectures Microbiology to undergraduate and postgraduate students in the Faculties of Science and Technology and Medical Sciences at The UWI, Mona Campus.

He has supervised several postgraduate students, and currently has three PhD students and one MPhil student under his guidance. His areas of specialisation include basic sciences and molecular microbiology, in particular, leptospirosis and antimicrobial resistance.

His published works include authorship of numerous chapters in books and encyclopaedia, peer-reviewed journal articles, technical reports, conference and scientific papers and abstracts.

Professor Brown has earned over 319,500 USD in research grants from 2001 to 2015 and in 2012, was twice the recipient of The UWI Mona Campus Principal's Research Award for Best Research Publication (Article) in the Faculty of Medical Sciences for 2012 and 2015.

In addition to his many academic accomplishments, Dr. Brown provides considerable public service and is a member of several regional and international health societies and committees.

In particular, he is the Country Ambassador to Jamaica for the American Society for Microbiology and Vice-Chair of the Council on Microbial Sciences, and a Council member of the International Society for Infectious Diseases.

While serving as ad hoc reviewer for international journals, he also acts as Associate Editor and Review Editor for Frontiers, an international open-access academic publisher in the Medicine, Microbiology and Public Health and the Antimicrobial Resistance and Antimicrobials, Resistance and Chemotherapy journals.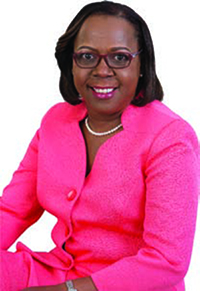 PROF. ALDRIE HENRY-LEE is a highly respected academic, who has been recognized locally, regionally and internationally as a community sociologist, working in the area of Social Policy. Her research focus has been in the areas of children's rights, poverty, health, deviance and social development. This work has been completed in many Caribbean countries, including Jamaica, St. Lucia, St. Vincent and the Grenadines, Turks and Caicos, British Virgin Islands, Belize and Grenada.

A prolific researcher, she has produced a sustained body of original work in the field of public policy on poverty, gender, Caribbean childhoods and human rights. She has centred the experiences of the developing Caribbean countries in her work, enabling her to critically assess how UN Millennium Development Goals, UN Sustainable Development Goals and the UN Convention on the Rights of the Child have been implemented in these contexts and the work that still needs to be done to advance a rights-based approach to development.

In recognition of this work, she was named recipient of a Principal's Distinguished Researcher Award for the Faculty of Social Sciences.

She is the author of five edited books related to child research, three short monographs, five special journal issues as well as eight book chapters and 19 journal articles.

Her work is published in a variety of well-respected outlets including Social and Economic Studies, Journal of Eastern Caribbean Studies, Caribbean Journal of Public Sector Management, Reproductive Health Matters (UK), West Indian Medical Journal, Environment and Urbanization (UK), Ian Randle Publishers and University of Bergen (UiB).

Much of her work has influenced policy formulation and analysis across the Caribbean. For example, her studies on the impact of incarceration of Jamaican women on themselves and their dependents; the Foster Care System in Jamaica, the evaluation of the Social Protection system in St. Lucia and Protecting the Medically Indigent and the Poor under National Health Insurance, have helped to paint a picture of the social problems related to poverty and have emphasized that unless targeted measures are employed to address vulnerability, there is little evidence that the quality of life for the underprivileged will improve.

In recognition of her excellence in teaching, she was selected as the UWI/Guardian Life Premium Teaching Awardee in 2010.

Dr. Henry-Lee has also gained widespread acclamation for her public service as Chair of the annual regional Caribbean Child Research Conference. The conference has won the award for the project with the most developmental impact in the Faculty of Social Sciences and is the only forum which provides equal voice to children and adults, as children also present their research and compete for the outstanding Child Researcher award. The conference also informs the policy process and has submitted recommendations for improvement in the status of children to the Jamaican Government.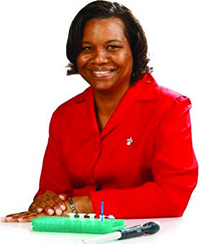 PROF. MARCIA ROYE is a highly respected academic who has a distinguished record of original work, having sought to build research capacity at The UWI in the undersubscribed area of molecular virology. She is internationally acclaimed for her work in geminivirus. Geminiviruses are the largest group of plant viruses and have caused substantial crop losses globally, including in the Caribbean.

Dr. Roye's research group has characterized over twenty-four geminiviruses infecting crops such as red pea, broad bean, tomato, scotch bonnet pepper cabbage and numerous commonweeds in Jamaica. They have also developed control strategies that can be used in the management of geminiviral infections in the agriculture industry.

Additionally, numerous geminiviruses have been characterized for Belize, Barbados, Antigua and St Kitts & Nevis, making this the only research of its kind in some of these countries. International collabourators include: The University of Wisconsin-Madison, The International Labouratory for Tropical Agricultural Biotechnology, Danforth Plant Science Centre, St Louis, Missouri, The University of Arizona, John Innes Centre, UK, International Potato Centre, Lima, Peru and University of Toronto Mississauga.

Dr. Roye has also made a significant contribution in the field of health. The Caribbean region has an HIV prevalence of one per cent which is the second highest worldwide. About 61 per cent of Jamaican HIV patients are treated with antiretroviral drugs. The downside to using antiretroviral drugs is that the virus can develop antiretroviral drug resistance, which means that the HIV drug no longer kills the virus.

Dr. Roye has successfully partnered with the Ministry of Health, The UHWI andThe Institute of Human Virology, University of Maryland School of Medicine on a multidisciplinary research project to determine the extent of antiretroviral (HIV) drug resistance in Jamaican patients. The data is useful for managing and improving the treatment of HIV positive patients in Jamaica.

In recognition of these accomplishments, in March 2011, Dr. Roye received the prestigious L'Oreal-UNESCO Special Fellowship "In the footsteps of Marie Curie," which was the first of its kind. She earlier received a UNESCO-L'Oreal Fellowship for Young Women in Science (2000), Fulbright Fellowship (2003), and the award of the Scientific Research Council/Shell Young Scientist/Technologist award (2000).

In her contribution to the University, Dr. Roye has undertaken several administrative assignments and responsibilities. She has served as Head of the Biotechnology Centre, and also as the Faculty of Science and Technology's Associate Dean for Graduate Studies and Research. In that capacity, she has worked to transform graduate processes, improving student registration and orientation.

Under her leadership, six new Masters programmes have come on stream and a number of Faculty initiatives for the holistic development of the graduate students have been initiated, including workshops on thesis writing, plagiarism, stress management and project management.

Dr. Roye has enhanced the reputation of the UWI by serving on several national, regional and international boards/committees.

She is member of the UNESCO National Commission Science Advisory Committee, a member of the advisory board of directors of the National Compliance Regulatory Authority and served on the CARICOM Science Technology and Innovation Committee delegation to Caribbean Advanced Proficiency Examination.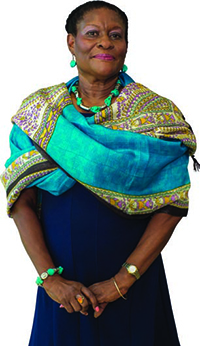 PROF. PAULETTE RAMSAY has gained wide recognition as an interdisciplinary scholar and researcher, who is known in the region and internationally for her work in the broad field of Modern Languages and Literatures, language pedagogy and for her contribution to the growth of the field of Afro-Hispanic Studies.

She has made a significant contribution to the creation and expansion of knowledge about Afro-derived peoples and their literary and cultural production in Costa Rica, Ecuador, Cuba and Mexico.

Prof. Ramsay's work has brought the history, racial and cultural dynamics related to various diasporic communities in Latin America and the Hispanic Caribbean to centre stage. Her postdoctoral work on Afro-Mexico, Afro- Cuba, Afro-Ecuador and Jamaican descendants in Ecuador has also been ground-breaking, with her book entitled Afro-Mexican Constructions of Diaspora, Gender, Identity and Nation being the first to interrogate issues related to the literary and cultural production of the forgotten Afro-Mexican people of Costa Chica and Oaxaca. This book received the Principal's Award (2016) for Best Research Publication (Book).

In addition , Ramsay has published twenty-six peer reviewed scholarly publications, more than ten review essays, two translated books, one co-edited book, Blooming with the Pouis: A Rhetorical Reader for Caribbean Tertiary Students, Critical Thinking, Reading and Writing across the Curriculum, and joint authorship of numerous high school books, as well as Encyclopaedia and Dictionary entries.

She is also well known as a translator, creative writer and poet having also published four works of fiction – one novel Aunt Jen which has been translated into German and Italian and is widely studied as part of Caribbean Literature courses in the USA, the UK, France, Germany and Italy, and three poetry anthologies October Afternoon, Under Basil Leaves and Star Apple Blue and Avocado Green, as well as several short stories.

Professor Ramsay served as Head of the Department of Modern Languages and Literatures at a time when enrolment in Spanish, and French, in particular, were in decline. As Head, she focused on leading the Department into innovative ways of bringing foreign languages to students to facilitate their acquisition of a global education.

A significant contribution led to the development of the Policy to Reposition Foreign Languages in The UWI, which has allowed students across The UWI, Mona to do courses in Foreign Languages.

This has resulted in the development of new minors as well as a significant increase in the number of students in the Department. She also worked in collabouration with the Embassy of Colombia in Jamaica, the Ministry of Foreign Affairs in Jamaica and The UWI Administration to annually organize a course for the teaching of Spanish to civil servants in Jamaica. As recognition of the expansion of numbers in French which had previously been on the decline, and for collabourating with the French Embassy, she was awarded the Chevalier Ordre du Mérite by the Government of France.

The new Professor served as the first Coordinator of the Writing Centre at The UWI, Mona and developed a programme of operation designed to help students improve their writing skills and communicative competence in English. In addition to the curricula review and reform undertaken as Head of the department, Professor Ramsay also has an impressive record of postgraduate supervision within and outside of her department.

Paulette Ramsay's contributions in public service and outreach have also been commendable. She has provided extensive professional and academic advice and technical support in the Modern Languages field to the Caribbean Examinations Council (CXC) and has also been a member of the Examining Committees for Spanish in both The Caribbean Secondary Examination Certificate (CSEC) and in The Caribbean Advanced Proficiency Examination (CAPE). She has assisted with the E-Learning Jamaica project that is seeking to write and adapt Spanish lessons for online teaching.

Her work in the field of Afro-Hispanic Studies is highly valued and is frequently cited. Additionally, she has often been invited by international Journals to serve on their Editorial Boards, as well as to review articles and new books about diasporic and transnational issues related to Hispanic Caribbean and Latin American Studies.