Canadian Community Challenge: Experience the University of Calgary Virtually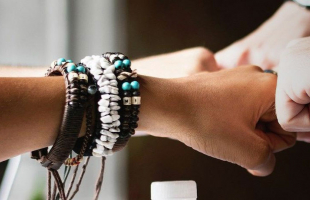 Are you looking for a global learning experience while you're stuck at home? University of Calgary International would like to invite you to join their virtual Global Community Challenge YYC!
The Global Community Challenge YYC creates opportunities for you to work in cross-cultural and cross-disciplinary teams to identify solutions to real world issues. By being a part of this challenge, you will have the opportunity to develop skills in teamwork, creativity, problem-solving, and communication while building your intercultural capacity and positioning yourself to become an innovation catalyst for meaningful change.
During this 8-week challenge, student teams from different disciplines and countries will work together to develop a solution for a real-life problem identified by one of our community partners, which are local organizations in Calgary that have an international/intercultural focus or scope of work. The challenge also includes a series of professional development workshops on entrepreneurial thinking and solution development, working in cross-cultural teams, how to market your skills in the job market and more.
Eligibility: Undergraduate and Master's students at UCalgary and any one of our partner institutions
How to Apply:
Read through the types of challenges on our website and identify your top two
Submit an online application (The deadline to apply is Noon (MST) on January 21, 2020)
Cost: Free
Location: All meetings and discussions will be held virtually on Zoom or other relevant platforms. Some synchronous (live) participation is required for workshops and competition rounds. All times listed are in Mountain Standard Time (UTC/GMT -7:00)
For more: please see our website or contact: global.challenge@ucalgary.ca