ABOUT US
Welcome to Leslie Robinson Hall
Dear Resident:

We are excited that you have joined us! This represents a new chapter in your life – one that promises to be both exciting and challenging as this period of transition will require you to rethink your approach and embrace new ways of doing things. The journey will expose you to new cultures, different circumstances and new people.

The Leslie Robinson Hall (LRH) is a living learning community that provides programmes and activities to enhance the overall development of its residents; these complement classroom learning and produce well-rounded students. The LRH is the home of the Phoenix and takes pride in its student centred approach to residential life; this means that your growth and development is at the centre of our activities. The LRH is here to help you transition fully into the university experience.

Welcome future phoenixes to the Leslie Robinson Hall - your hall of choice.
Roger Bent

Student Services and Development Manager
The Leslie Robinson Hall
The Leslie Robinson Hall is designed for you and is the preferred choice for the savvy, contemporary resident. It affords you a varied social life, top-notch security and a sense of independence. A mere 5 minutes walk from most places on campus; we are the place of choice for housing, comfort and recreation. The aim of the LRH programme initiatives: To promote student success by offering a wide range of opportunities for students to develop socially, personally, and professionally as a complement to the formal academic experience. The experiences offered should, in conjunction with the academic experience, shape the distinctive graduate: one who exemplifies the following attributes:
 A critical and creative thinker
 An effective communicator with good interpersonal skills
 IT skilled and information literate
 Innovative and entrepreneurial
 Globally aware and well-grounded in his/her regional identity
 Socially and culturally and environmentally responsible
and guided by strong ethical values.
Video Tour
The Hall Song
Hasten to Battle, Ye Hall of the Phoenix Arms in Arms we triumph over all Victory or Defeat we still still be standing Paying homage to our great wall Unity and justice rising to the sky we set ablaze for legends we are, legends we'll be Together we will rise
The Hall Pledge
From this forward. I rise from the ash and become a new flame. I pledge to shine with the exemplary confidence and passion representative of the phoenix. I promise to dominate academically and physically with the flame that burns within me.
I will protect my brothers and sisters as we lift each other to rise above all oponents. I promise to take this flame with me forever as I ignite the world and make it a better place. Hall of the phoenix. I answer your call.
Hall Management
Mr. Roger Bent
Student Services and Development Manager
Job Description
Provides management support focused on enhancing the experience and growth of residents through social and cultural initiatives

Coniel Roye
Resident Advisor
Job Description
Administration, Public Relations, Publications, Finance and Secretariat
Esrick Atkinson
Resident Advisor
Job Description
First Year Experience and Leadership. Attached to Block Arcadia

Marissa Stubs
Resident Advisor
Job Description
Health and Wellness and External Affairs. Attached to Block Chol

Tiffany Anderson
Resident Advisor
Job Description
Culture and Entertainment/Block Bennu
Faculty Advisors are appointed and led by the UWI to facilitate student enhancement and development on hall.
Justice Okeugo
Resident Advisor
Job Description
Academic Support, Second Year Experience and Third Year Experience
Chevaughn Witter
Resident Advisor
Job Description
Sports. Attached to Block Chol.
Sydney St. Clair Douglas
Hall Chairperson
Job Description
Khrystal Walcott
Deputy Chairperson
Job Description
Visit our Student website
ACCOMMODATIONS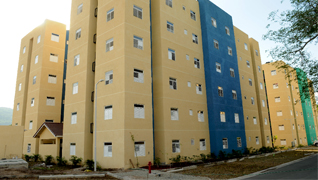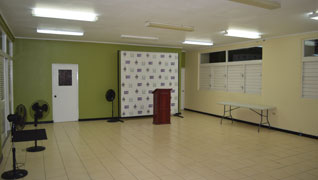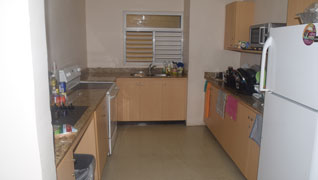 PROGRAMMES
Orientation
This programme is designed to introduce our first year residents to the hall community and the rich culture that exists at the university
First Year Experience Programme (FYE)
The FYE is a development programme aimed through combination of social and academic activities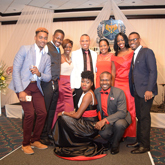 The Leadership programme
The LRH is the hub of many leadership activities.
External Activities
A strong value for the phoenix is social responsibility
Health & Wellness
The LRH epitomizes a positive worldview, and its health and wellness programme is a testament to such.
VIEW ALL
Open PDF
CONTACT