Statistical Analysis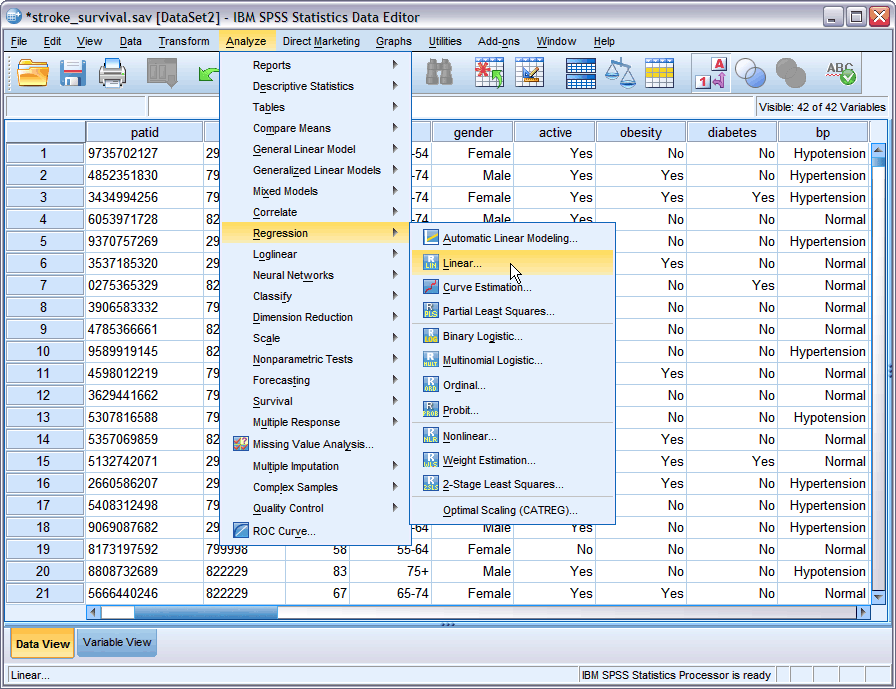 MITS offers support for statistical analysis using SPSS as the main (but not the only) tool. The target group consists of postgraduates. UWI staff doing both personal and departmental research, as well as external entities. The service continues to be offered as we believe that researchers must expect and receive high quality professional service towards achieving their goals in this area.
The service involves the following activities:-
enquiry - general discussion with the researcher
advice on data preparation
data organization - to refine variables and /or indicators
data entry and verification on a limited scale
generation of relevant reports, with the intent of ensuring that objectives based on the researcher's proposal are achieved.
The intention is not to determine what students should be learning or achieving in their respective classes, but rather what has to be done to achieve their stated objectives regarding analysis of their data. Students are encouraged to meet with their advisors/supervisors to discuss their project proposals and the direction that their study should take. We can then perform the generation of statistics based on their specifications.
Not all needs can be met by a statistical package, and there have been occasions where specific computer programs have had to be written to accommodate a researcher's requirements. With improvements in the reach of campus email and other facilities, researchers are encouraged to email their data to the office, after discussion on the project, and have their results emailed back to them. They also have the freedom to prepare their electronic data in a format that is easily available to them, once it is PC-compatible.
MITS' focus is on assisting with the use of an IT application (mainly SPSS) so our service does not include interpretation of data; we see interpretation as being the responsibility of the student and the student's supervisor. We no longer offer data entry but may arrange for data entry to be done for those having difficulty with this aspect of the project.