Web Services
The MITS Web Team oversees all campus related web resources including but not limited to web-based applications, web portals, campus intranet and department/faculty web sites. This involves the creation of web policies and guidelines to assist in the consistent delivery of the University's brand across the World Wide Web.
MITS provides support to all departments/units funded by the University Grants Committee (UGC). The web sites are hosted on one of the campus web servers located in the data centre. We also provide advisory support to clubs, students' organizations, halls of residence, faculty members working on personal web sites, some professional groups associated with the University, and to affiliate bodies supporting the business of the University.
Support Structure
Support is provided through a web publisher for each department or project. The head of department/unit (or distinct group) must identify an individual to serve as its 'web publisher'. We work with and coordinate much of the work through this individual. Where necessary, we train the individual to use the established web templates for page presentation and other tools for content editing. The responsibilities of the web publisher include:
Create/Review content
Source content support material (e.g. pictures, drawings, sketches, videos and other fill-ins)
Assemble or format the content for publishing
Edit for typographical errors, grammar and accuracy
Determine presentation/layout of content (e.g. how the images will integrate with text)
On-going maintenance of content for information timeliness and accuracy
The Web Team will execute most of the above tasks for general purpose (official) campus web pages.
Content Management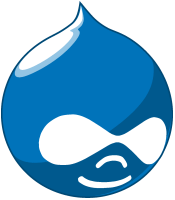 An open source content management solution was selected in an effort to reduce our software licenses and provide users with an easier method of updating website content. Drupal is the tool used and it "allows an individual or a community of users to easily publish, manage and organize a wide variety of content on a website." (www.drupal.org)
We use Drupal extensively in the development and publishing of websites for departments and other entities at The University of the West Indies, Mona. The implementation of a web site in Drupal involves the following:
Transfer of design to theme
Addition of modules
Assessing content and building content types where necessary
Creating roles/permission and workflow
Training users how to use the Drupal content management system (CMS)
For more information on Drupal visit http://www.drupal.org