Director's Message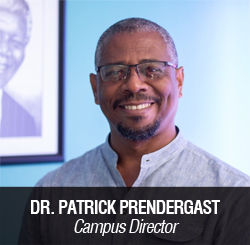 Welcome.
Congratulations on making the decision to further your education at the world-ranked University of the West Indies and specifically at The UWI, Mona – Western Jamaica Campus in the dynamic city of Montego Bay.
You have accepted the offer to study with the best – and deciding to do so at the UWI Mona WJC is an excellent choice. You and your contemporaries are about to enter into an experience of personal and professional development that is anchored in a culture of success. 
Universally, these are very challenging times. As individuals, families, communities, and institutions every choice made at this time is of special significance. Your choosing to pursue higher education is an investment in your future and that of your society, which we applaud.
At the UWI Mona WJC we support any effort that seeks to sustain the highest standards of teaching and learning, innovation and research, student
Leadership, and community outreach. We hold dear the core values of our University – Student Centredness, Diversity, Integrity, Excellence and Gender-justice. It is our expectation that you will be an active participant in the initiatives created for service to, and development of, your campus, your community, and the city of Montego Bay. 
In every area of University life there is an opportunity for you to be actively engaged in changing lives and transforming communities. This is your occasion to Find Your Bold as an empowered critical thinker, a transformative leader, and a confident human being who is ready to join the ranks of success in a globally competitive, culturally diverse, and technologically agile world. 
Welcome to the UWI Mona – Western Jamaica Campus… Transforming Stronger and Bolder Together.
DR. PATRICK PRENDERGAST
Campus Director