Welcome
The Discovery Bay Marine Laboratory (DBML) is a facility of the University of the West Indies dedicated to supporting research and the teaching of biology, chemistry, ecology, geology, hydrology and geography. The facility also seeks to apply the knowledge gleaned to the management of the natural resources in Jamaica's coastal zone.
Located about 1 hour from the Montego Bay airport, DBML is situated on the water at Discovery Bay and is an excellent location for educational field trips, scientific research, seminars and workshops.
The DBML has excellent research facilities with wet and dry labs, boats suitable for SCUBA diving and the only Hyberbaric Chamber in Jamaica for the treatment of divers and others through re-compression. There are also residential buildings which can accommodate up to 40 students and 20 faculty with full catering services.
The docks at DBML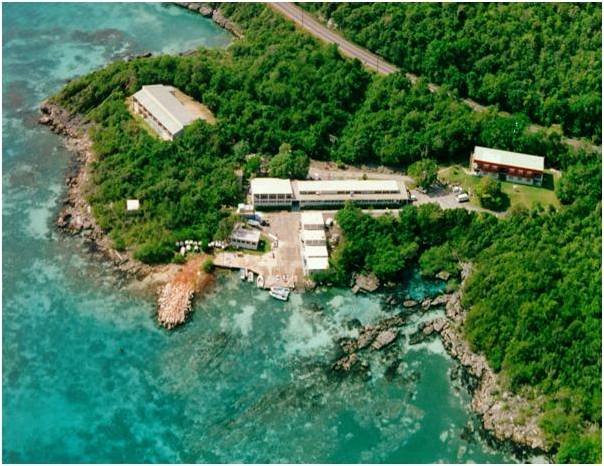 Aerial view of DBML