About DBML
History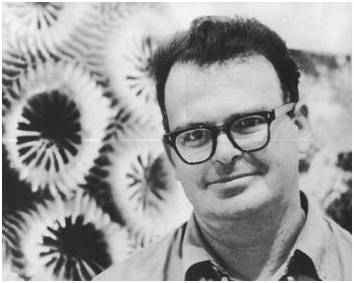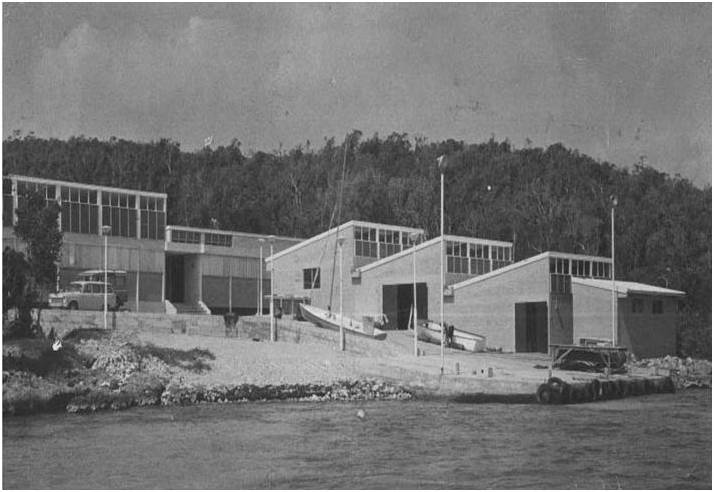 DBML was founded in 1965 by Professor Thomas F. Goreau (then based at SUNY) as a laboratory dedicated to research on the biology and geology of coral reefs and on the organisms inhabiting them.
In 1968, Kaiser Bauxite Company donated the land for the current facility which was constructed by the University of the West Indies,Mona with funding from the Wolfson Foundation and CIDA.
The new DBML opened in 1970 with five research rooms, an instrument room, a library/seminar room, offices and a large wet lab. It was jointly operated by the UWI and Stonybrook University (New York) until 1975 when it became the sole responsibility of the UWI, Mona. At this time, the Lab became closely associated with the Department of Life Sciences but with its own staff and Director.
It grew to be an integral part of the University, being the UWI's research arm on the North Coast of the island. When the Centre for Marine Sciences (CMS) was formed at the Mona Campus in 1990, DBML became part of the new Centre.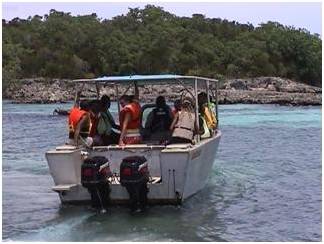 Boat trip around the bay
Reef community
Mangroves at DBML
Main Functions
The chief functions of the Laboratory are research and advanced teaching. We have a total ban on the collection, in shallow water within the Bay, of corals, gorgonians and large molluscs, although specimens can be obtained for investigators at other sites. Limited sampling of other epifauna is permissible. Algae and infauna are sufficiently abundant not to need our protection.
The Lab provides easy access to marine and terrestrial ecosystems: mangroves, seagrass beds, coral reefs and undisturbed dry limestone forests. It is a short boat trip out of the Bay to the fore-reef directly in front of the Laboratory, where permanent moorings allow us to make repeated visits to the same locality without difficulty. Here, a diverse reef community grows on submarine terraces only a few hundred metres wide. Study areas can be selected at any depth.
Location
Discovery Bay is almost square, a mile wide and over 50-m deep. The fringing reef, which is nearly continuous along the north coast of Jamaica, runs across the entrance to the Bay and almost separates it from the open sea. The Laboratory is situated on the west side of the Bay, three hundred metres from the reef crest. Shallow back-reef and lagoon environments are directly accessible by snorkelling or in small boats. Other shallow-water hard and soft bottom habitats occur in the neighbourhood, and a variety of rocky, sandy, muddy, estuarine and lagoonal coastal environments are within driving distance of the Laboratory.