Membership in the MSBM Alumni Association connects you to an exceptional professional organization and a valuable connection to graduates, which enables you to network in many spheres.
All MSBM Alumni have the following exclusive benefits:
Free access to Career Development Seminars, Workshops, and networking events

Access to sit advanced level electives not taken while pursuing the MBA at a discounted rate

Access to Professional Services Unit Executive Development courses at discounted rates

Access to the MSBM Documentation Centre for study and research purposes 

Direct mail from MSBM regarding job opportunities from private sector companies, some of which are not advertised to the public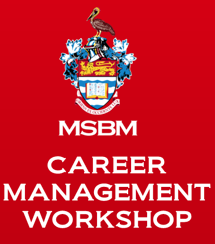 Membership also provides you with a direct connection to the University through dynamic, informative alumni publications, mentorship opportunities and exciting events and programmes.
As a member of the MSBM Alumni Association you will also receive tangible benefits (discounts and special offers) through the UWI's Pelican Perks Programme.