No front page content has been created yet.
About RIS
Registry Information Systems (RIS) is located on the 1st Floor of the Assembly Hall Building on the Mona Campus of The University of the West Indies. The section operates under the direct guidance of The Office of the Campus Registrar and is responsible for the system configuration and functional administration of the respective enterprise systems that facilitate the Registry's business processes.
Registration Guidelines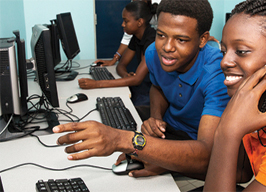 Registration Guideline
The Registration Guidelines on how to register will guide you on all the important information and instructions ...