Principal's Message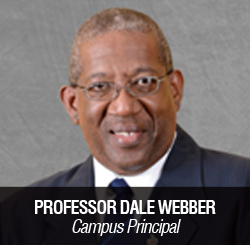 Welcome to The University of the West Indies, Mona Campus and by extension the UWI family. For many of you, getting here has meant a lesson in perseverance and resilience and we are proud of your accomplishment. As a UWI student, you join a community of approximately 50,000 students from across the region which has grown from humble beginnings from our first class of 33 in 1948 while we were a College of the University of London. Today The University of the West Indies has four campuses and is the premiere tertiary institution in the English-Speaking Caribbean, a fact evident by the University's ranking in the top 5% of universities in the world by Times Higher Education. The University of the West Indies continues to work towards providing our students with a rich, varied and balanced experience that not only provides in depth and relevant academic programmes but a host of co-curricular activities to deepen our connection to an understanding of the wider community, society and the world. It is our aim to create an environment that will produce graduates that are keenly aware of the need for service above self at this unique and critical juncture for our region.
As Principal of the Mona Campus and a proud Pelican, I encourage you to join our community with confidence in self and an intent to hone your unique abilities to create the change you wish to see in the world.
We look forward to you joining our family! as we live our motto, "Oriens Ex Occidente Lux" – A Light Rising from the West.
Professor Dale Webber
Campus Principal