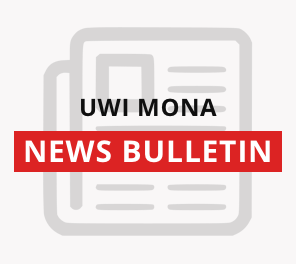 When classes were suspended on March 13, 2020 our students residing on Halls were asked to return home for a one (1) month period. Now that we have agreed that teaching will commence on April 14th solely on an online basis, some of our students have expressed anxiety in relation to retrieving their belongings from the Halls of Residence.
Timeline for the Collection of Belongings
At this time, we will be facilitating students residing on all Halls except for those operated by 138SL, who want to return for their belongings to do so from April 3rd to April 12th between the hours of 9:00 am and 3:00 pm daily, subject to whatever Government curfew conditions that may prevail beyond April 7th. Students residing on Halls operated by 138SL will be informed at a later date of the relevant arrangements. We do apologize to these students for the delay but seek their understanding as we work assiduously with our partners to address our students' concerns.
Need for Compliance with COVID-19 protocols
Although we would like to make this process of coming on campus to collect personal items as convenient and hassle-free as possible for students, The UWI Mona has a duty to ensure the well-being of all and will continue to observe national protocols to protect public health - such as social distancing and avoiding gatherings. As such, additional protocols will be implemented in the Halls of Residence to facilitate this process.
SSDMS have been tasked to schedule the visits and provide students with the relevant guidelines/protocols for their return to campus. We therefore seek the cooperation of all students in adhering to the instituted protocols.
Students should first make contact with their Student Services and Development Manager (SSDM) to schedule their visit to the campus, and will only be permitted on the Hall during the agreed upon time. Students who refuse to comply with instituted protocols, will be asked to leave campus.
Financial Implications – Hall Fees
Students (except for residents of the 138SL facilities, who will be informed at a later date of the relevant arrangements) who have vacated Halls of Residence will only be charged Hall fees up to March 31, 2020, whether or not they return for their belongings during this period.
For students who are unable to collect their belongings at this time, another period will be arranged and communicated once we determine it is safe.
Further, students (except for residents of the 138SL facilities, who will be informed at a later date of the relevant arrangements) who have paid for the semester in full will have their accounts credited for the period
April 1 – May 15 for a future semester. Finalising students with no other outstanding balances will be eligible for a refund if payments were made for the semester in full.
Regional and International students who have already left the island are encouraged to contact their SSDM directly to make arrangements in relation to their belongings.
We look forward to your continued support and understanding. Please continue to take the necessary precautions to protect yourself and families during this time.