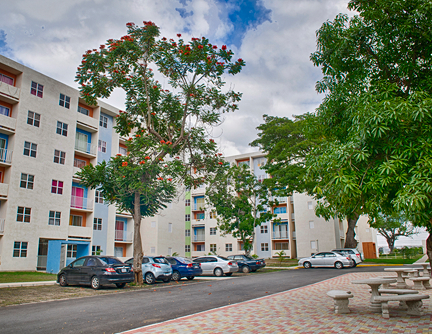 Need to tour The UWI Mona or to book accommodation?
Guest Housing
Guest Housing is available to most individuals on University-related business as well as student groups and clubs.
Summer Accommodation
Are you looking for affordable accommodation for the summer? Well look no further. For information about Summer Accommodation, please view our Brochure.
For Visiting Students
For visiting students and or student groups, guest housing is available on campus Halls of residence during the semester breaks. There will be no guest housing opportunities at the halls during the semester. 
To contact the various Hall supervisors and to get more information about guest housing for students,click here.
For Visiting Academic Staff
Guest housing is available for visiting academic staff to the Mona Campus. These accommodations are located in close proximity to the Campus and are fully furnished. For more information please contact the Housing and Accommodation Service at (876)927-2103 ext. 2209/3136 or email housing@uwimona.edu.jm.