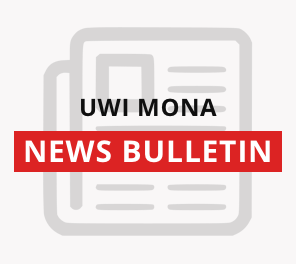 Reduction of Business Operations at The UWI Mona Campus
The current COVID-19 situation is a dynamic and continuously evolving one and The University of the West Indies (UWI), therefore is in a position of continuous evaluation and re-evaluation of its response plan. This is being done in close collaboration with national agencies, and guided by collective policies, systems, and paramount, is the public health and wellbeing of our campus and wider national community in mind.
As at today, Friday March 13, 2020, the Ministry of Health and Wellness, in Jamaica has reported 6 new cases of COVID-19 in Jamaica which brings the total number of cases to 8.
In light of the recent closure of educational institutions across the country, many families from our community have been impacted. In keeping with our emergency response plan, the University leadership has therefore determined that there be reduced business operations with effect from today, March 13, 2020, until further advised.
Heads of Departments and Units will be activating plans to facilitate the continuity of business operations as required, and will determine the specific tasks to be assigned for execution, if operating from home.
Team members who are required to be on campus are asked to adhere to all instituted protocols. These team members include personnel and administrative staff in essential service areas such as MITS, Student Services, Estate Management, Healthcare Facilities, Campus Security, Safety and Emergency and any other as stipulated by the Mona Management Team and Heads of Departments.
We would like to once again urge all members of our community to remain calm and continue to practice good personal hygiene by washing hands frequently with soap and practice social distancing.