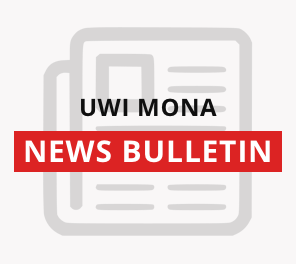 On March 13, 2020, classes at The UWI Mona were suspended and Jamaican students residing in Halls were asked to return home for a one (1) month period until further advised. Now that teaching will commence on April 14th solely online, students are being permitted to retrieve their belongings from the Halls of Residence.
Students who are residents at 138SL facilities who collect their belongings within the stipulated timeframe will be charged in keeping with The UWI Mona's position for the other Halls of residence, that is, students will be billed up to March 31, 2020 and will not be billed for April and May. Students who remain in residence would be billed as per their contract.
Students will be allowed to collect their belongings on April 8 -15 from 9:30 am to 3:00 pm daily to exclude public Holidays (April 10th, 12th and 13th). Failure to collect belongings on or before April 15th 2020, will result in charges being applied.
Regional and international students who are away should make direct contact to work through the arrangements for their belongings.
Need for Compliance with COVID-19 protocols
Although we would like to make this process of coming on campus to collect personal items as convenient and hassle-free as possible for students, The UWI Mona has a duty to ensure the well-being of all and will continue to observe national protocols to protect public health - such as social distancing and avoiding gatherings. As such, additional protocols will be implemented in the Halls of Residence to facilitate this process.
Student Services and Development Managers (SSDM) have been tasked to schedule the visits and provide students with the relevant guidelines/protocols for their return to campus. We therefore seek the cooperation of all students in adhering to the instituted protocols.
Students should first make contact with their SSDM to schedule their visit to the campus, and will only be permitted on the Hall during the agreed upon time. Students who refuse to comply with instituted protocols, will be asked to leave campus.