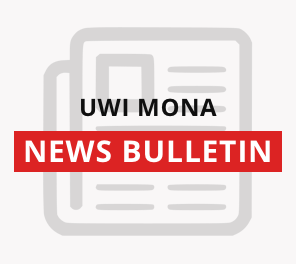 The Government of Jamaica has announced that effective April 1, 2020, from 8:00 pm to 6:00 am daily, there will be an all island curfew. The curfew will run for 7 days, ending at 6:00 am on April 8, 2020.
This means there will be restrictions on public transportation and all movements of persons except where they are members of exempted groups for example, essential workers.
Students Residing on Campus
Students currently residing on campus are expected to observe this curfew and are to stay inside their rooms/Halls during the stipulated curfew period 8:00 pm to 6:00 am.
Essential Workers
Staff members who provide essential services (doctors, nurses, health care workers etc.) should have their UWI Identification Cards on their person at all times for inspection/verification by members of the Jamaica Constabulary Force. Some categories of staff in addition to their UWI Identification Cards, may require a letter from the Principal indicating the nature of their role on the campus during restricted hours, and should also always travel with the letter for verification by members of the Jamaica Constabulary Force.
Access to the Campus during Curfew Period
As a result of the imposed curfew, all gates except for the Post Office Gate will be closed to vehicular as well as pedestrian traffic at 6:00 pm and reopened at 8:00 am daily during the period April 1, 2020 to April 8, 2020.
We thank you in advance for your cooperation and understanding. Please continue to take all the necessary personal measures to stay safe, including frequent hand washing, social-distancing, avoiding gatherings of more than 10 persons and staying home (indoors) as we continue to navigate this national public health emergency.