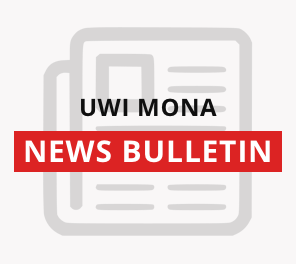 To: Members of The UWI Mona Community

The UWI Mona wishes to confirm that operations will resume on Tuesday, October 31, 2023. A team of Structural Engineers have made the necessary assessments and have given Campus Management the assurance that the facilities across The UWI Mona Campus are cleared for occupancy and use.

The UWI Mona wishes to thank the team of Structural Engineers including the team from its Faculty of Engineering, the Estate Management Department, and all the other teams involved in the assessment process. We also wish to thank our students and members of staff for their patience as we return to normalcy.
Audience:
Staff
Student
General Public