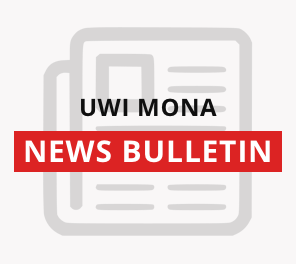 To: The UWI Mona Community

The University of the West Indies Earthquake Unit has confirmed that the island experienced a 5.6 magnitude earthquake at 10:57am, the epicenter was located 10 km south of Buff Bay, Portland.

In order to ensure the structural integrity of all buildings on the Mona Campus, The Management of the Campus has suspended operations for the rest of the day - October 30, 2023.

The Community is advised to monitor Mona Messaging, the media and their immediate supervisors, and Faculty Offices for further updates.

Regular business hours will resume for the Campus on October 31, 2023.

We encourage all members of the community to exercise caution to ensure their personal safety as they journey home.
Audience:
Staff
Student
General Public