Event Date:
Thursday, 9 November 2023 - 9:00am
Event Venue:
The UWI Regional Headquarters, Mona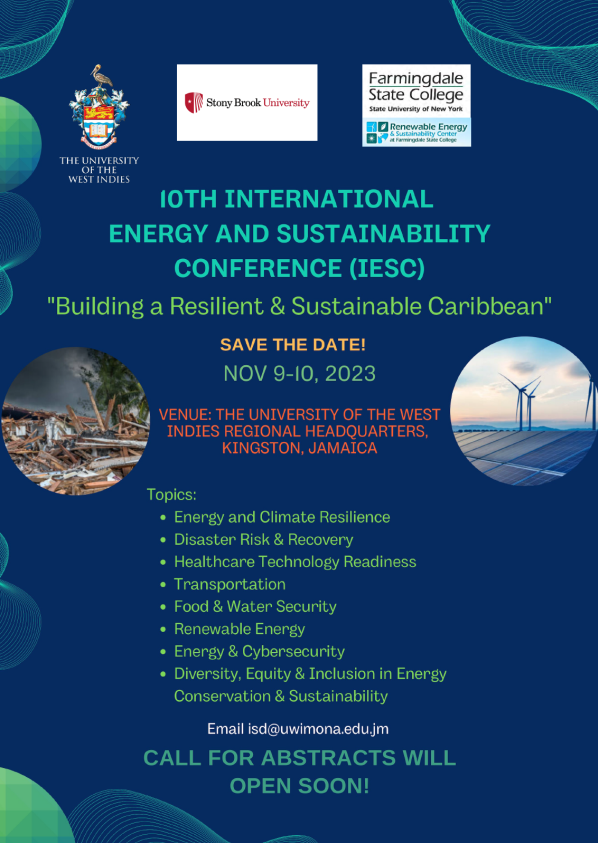 The University of the West Indies in collaboration with Stony Brook University and Farmingdale State College will be hosting their 10th International Energy and Sustainability Conference (IESC) on "Building a Resilient & Sustainable Caribbean" from November 9-10, 2023 at The UWI Regional Headquarters, Kingston, Jamaica.
Call for abstracts coming soon.
For more information, persons can email isd@uwimona.edu.jm.
Audience:
Staff
Student
General Public