Event Date:
Friday, 10 November 2023 - 9:00am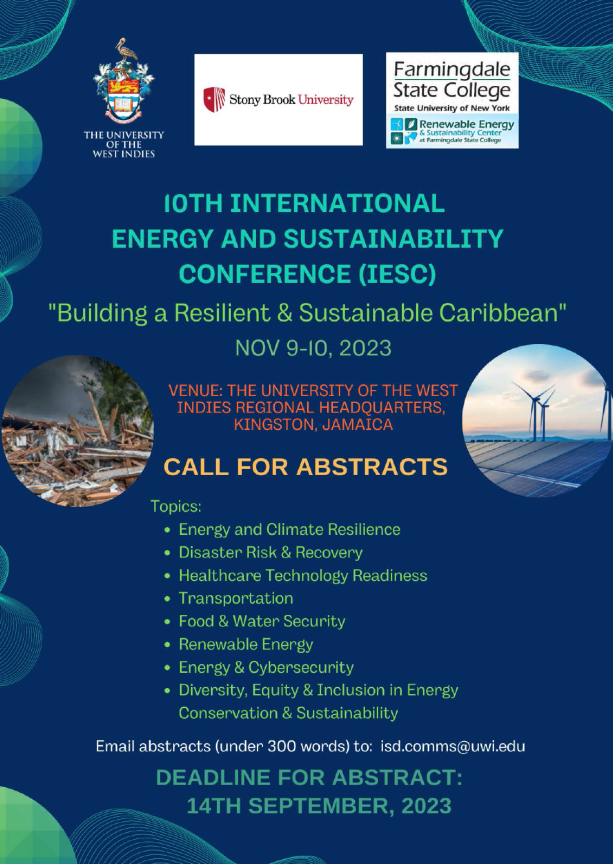 The University of the West Indies in collaboration with Stony Brook University and Farmingdale State College will be hosting their 10th International Energy and Sustainability Conference (IESC) on "Building a Resilient & Sustainable Caribbean" from November 9-10, 2023 at The UWI Regional Headquarters, Kingston, Jamaica.
Email isd.comms@uwi.edu to submit abstracts under 300 words, or to find out more.
Topics include:
-   Energy and Climate Resilience
-   Disaster Risk & Recovery
-   Healthcare Technology Readiness
-   Transportation
-   Food & Water Security
-   Energy & Cybersecurity
-   Diversity, Equity & Inclusion in Energy Conservation & Sustainability
Deadline for abstracts: September 14, 2023.
Audience:
Staff
Student
General Public