Event Date:
Tuesday, 7 June 2022 - 7:00am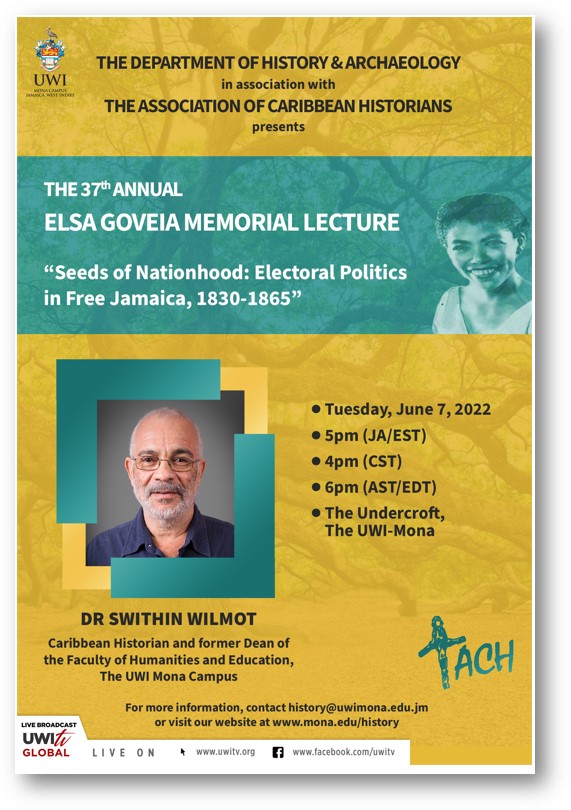 Click to join the live broadcast on UWITV at  www.uwitv.org
Please join us this evening to participate the 37th Annual Elsa Goveia Memorial Lecture, which be held at the Undercroft (Mona Campus) and live-streamed on UWI TV (https://uwitv.org/) today @5:00 pm.
This year's lecture, titled "Seeds of Nationhood: Electoral Politics in Free Jamaica, 1830-1865", will be delivered by Dr Swithin Wilmot, Caribbean Historian and former Dean of the Faculty of Humanities and Education at The UWI Mona.
We are looking forward to you joining us this evening.
Audience:
General Public
Staff
Student