Event Date:
Thursday, 21 October 2021 -

12:30pm

to

2:30pm
REGISTER HERE
You're invited to join academics and industry experts from Jamaica and the United Kingdom on Thursday, October 21 at 12:30pm as they discuss digital transformation, building capacity for data science and innovation, and how organisations can grow in a more connected and digitised world. The event is part of a collaboration between the UWI and the University of Birmingham.
The COVID-19 Pandemic continues to have a growing impact on small and family-owned businesses, relied upon by the wider community for basic needs and employment. Many small and family-owned businesses in Jamaica, the United Kingdom and around the world continue to struggle, finding it difficult to stay solvent and to maintain their workforce.
In the face of such challenges, the digital and data landscape continues to provide opportunities for small and family-owned businesses. However according to UN and other research studies, Jamaica and other Caribbean countries remain data poor, and as such , there has been a call for a data revolution, as well as the development of capacity in areas of digital technology and data analytics.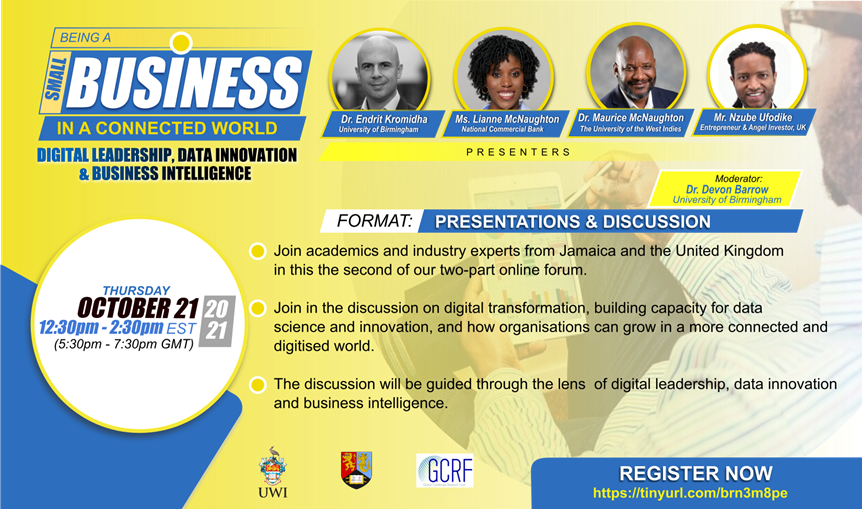 Audience:
General Public
Staff
Student