Event Date:
Wednesday, 30 March 2022 - 9:00am

to

Saturday, 7 May 2022 - 11:00pm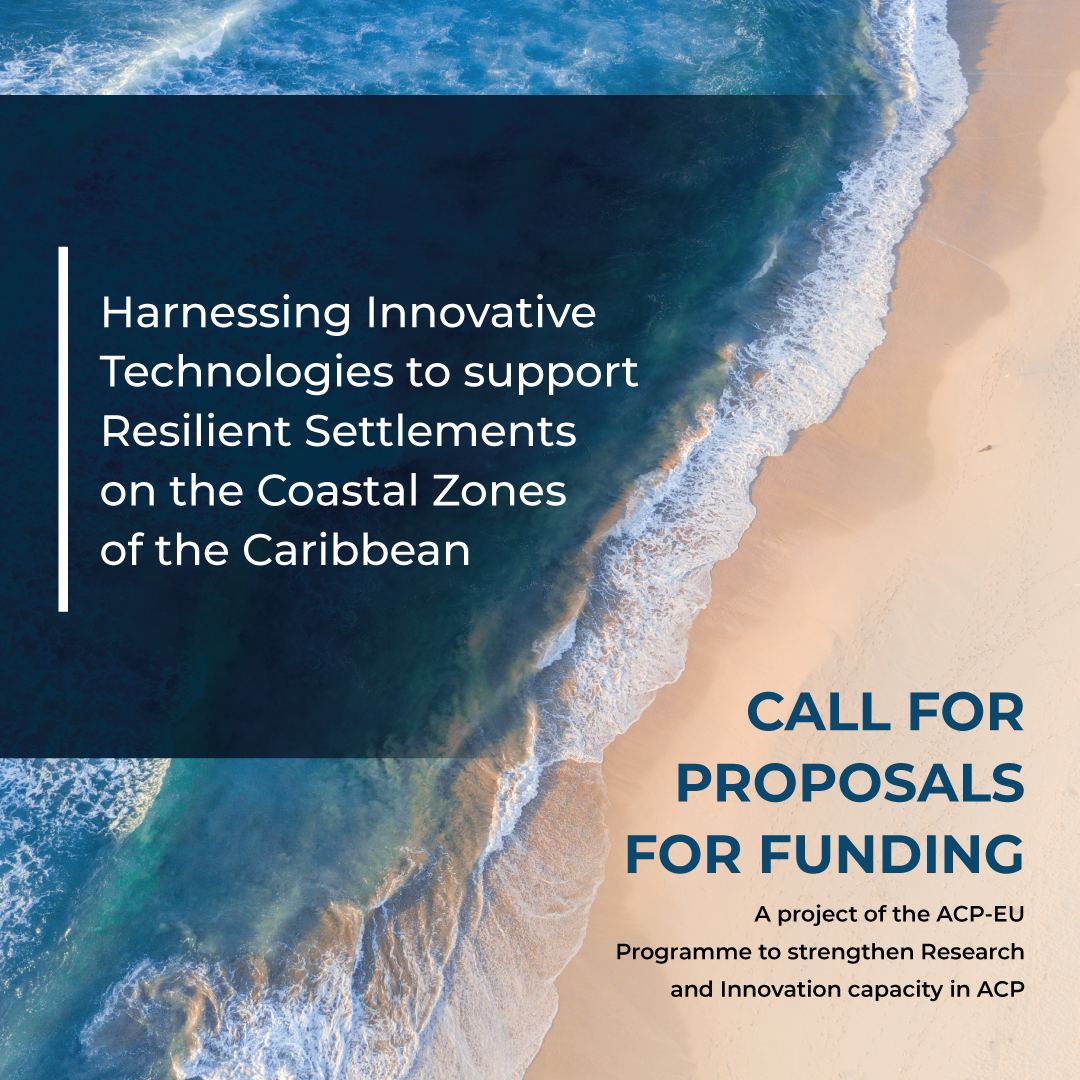 The Saint Augustine Centre for Innovation and Entrepreneurship at the St. Augustine Campus is pleased to share and encourage participation in the Call for Proposals for Funding for the regional project Harnessing Innovative Technologies to support Resilient Settlements on the Coastal Zones of the Caribbean (HIT RESET). This Call is a result of a partnership between the Campus and the ACP-EU Programme to strengthen Research and Innovation capacity in ACP countries. The overall objective of this project is to facilitate the research and development of climate smart and resilient coastal settlements in the Caribbean region.
Participants who meet the eligibility criteria can be a single entity, organization, university (private or public), a research organization (public or private), a private enterprise, a non-profit organization, or a consortium of entities or individuals.
N.B. Employees of The UWI are not eligible to participate, however UWI students are eligible once they are not assisted by any member of UWI staff.
Important Dates:
Request for Eligibility Documents: 31st March, 2022
Draft Proposal Submission: 15th April, 2022
Project Development, Monitoring and Evaluation Workshop:25th -26th April, 2022
End of Question and Answer Session: 1st May, 2022
Deadline for Submission: 7th May, 2022
For more information visit website
Audience:
General Public
Staff
Student