Event Date:
Wednesday, 25 January 2023 - 6:00pm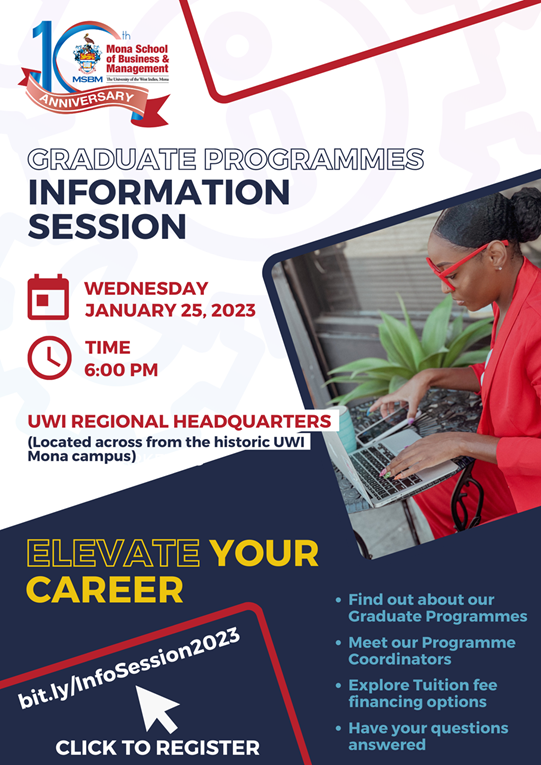 Register now for our Graduate Programmes Information Session to find out how a Globally Competitive Graduate Degree from MSBM can help you Elevate your Career.
Join us on Wednesday, January 25, 2023 at 6:00pm at the UWI Regional Headquarters (E. Nigel Harris Council Room) to get all your questions answered and hear how the Caribbean's Top Business School can help you gain the skills and knowledge you need to achieve your career goals.

Come learn more about our world class Graduate Degree Programmes!
Secure your space today! Register at bit.ly/InfoSession2023.
Audience:
General Public
Staff
Student