Event Date:
Sunday, 9 October 2022 - 5:00pm
Event Venue:
The University Chapel, Mona Campus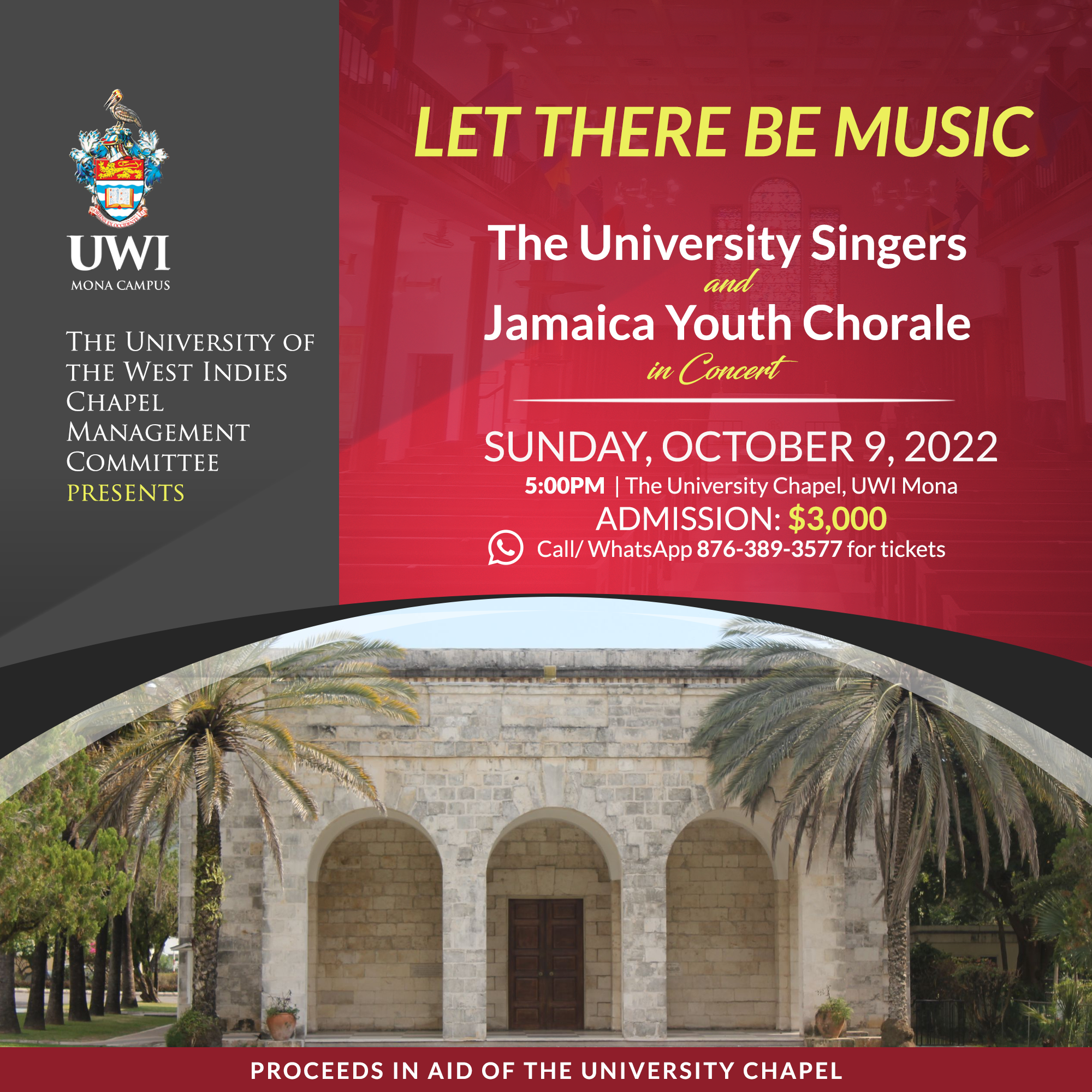 Join us for an evening of entertainment with the University Singers and The Jamaica Youth Chorale at Let There Be Music on Sunday, October 9, 2022 starting at 5 pm. Proceeds in aid of the University Chapel. Call or message 876-389-3577 for ticket information.
Audience:
General Public
Staff
Student