Prof. Lalor to receive Order of Merit for contribution to science, technology and innovation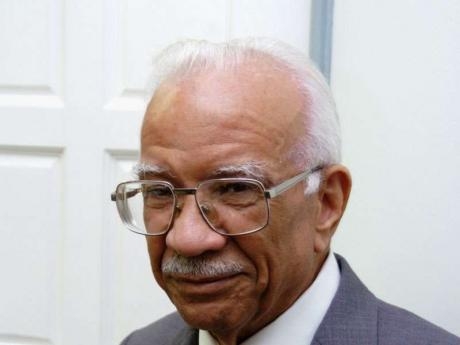 "Renowned Jamaican scientist Professor Gerald Lalor heads the list of 124 Jamaicans who will receive national honours and awards for service to country at the annual ceremony slated for King's House on National Heroes Day, October 21.
The awards and honours became effective as of yesterday, as the country observed its 57th year of Independence.
Professor Lalor is to receive the third highest national honour — the Order of Merit (OM) — for his contribution to local and international development in science, technology and innovation and service across the private and public sectors.
Among the five recipients of the Order of Jamaica (OJ) — the fifth highest national honour — are Dr Julius Garvey, son of Jamaica's first national hero, Marcus Mosiah Garvey, for distinguished contribution in universal civil activism, and the promotion of entrepreneurship and the legacy of Garveyism and pan-Africanism."
To read entire article, click link below.
Professor Gerald Lalor began his career at the University of the West Indies in 1960 as an Assistant Lecturer in Chemistry. He subsequently became a Professor of Chemistry in 1969 and became head of the Department of Chemistry between 1969 to 1972. Professor Lalor was promoted to Pro-Vice Chancellor of the University in 1974. He was appointed Principal of the University in 1991 and served in this position until 1996. 
To read more on Professor Gerald Lalor: https://www.mona.uwi.edu/dprincipal/professor-gerald-lalor