Facilities and Equipment Management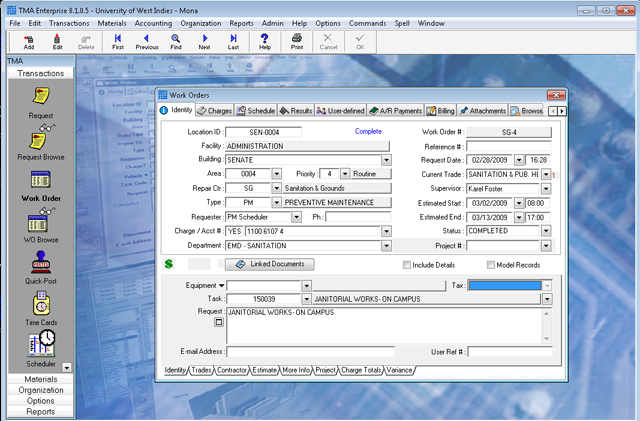 For more than twenty years, TMA Systems has created the most technologically advanced Maintenance Management Software available. The advance software solutions, superior professional services coupled with outstanding technical support are key reasons TMA is the worldwide preferred Maintenance and Management solution.
The University had bought into the high standards of TMA System in 2005 which drastically improved the maintenance functions. We are currently running TMA Desktop Enterprise version 8.5 and looking forward to the release of the latest version, 9.0 , which promises even more comprehensive support for the institution.
Some of the features of the current software suite are:
Work Request Logging
Work Estimates
Work Order Creation, Assignment and Processing
Preventative Maintenance
Large Faculties Projects
Warehouse Maintenaince
Reporting on Faculties
Key Management
Fleet Management