Please click here to join our team of consultants
The Professional Services Unit works with clients to build sustainable and profitable businesses. Our Team offers a comprehensive suite of business advice, strategy and management improvement services. Our consultants take the time to understand your position and future goals, to help you bridge that gap, create achievable goals and produce meaningful and profitable results.
The Unit provides clients with business advice; designs policy and procedures manuals; performs economic studies, surveys, policy studies; and creates strategic plans and key performance indicators.
Our Executive Search practice identifies and attracts talent and skillset to your firm by deep industry and functional experience. We are equipped to manage your executive search and recruitment process for all levels of employees. We care about your organization and are prepared to help transform your business by aligning strategy and goals with processes and technology, using applied research, industry best practices and the right team to create strategic and business plans, execute them and achieve efficiency, productivity and profit.
Our consulting services are led by the market demand for business restructuring and transformation of the large and medium sized organizations and MSME's in the Jamaican economy.
We help companies to achieve greater productivity and to maximize growth and profit. We provide objective advice, ideation and strategy to help organizations identify areas for growth and development. Our services include:
Re-engineering to create, agile, effective, productive customer centred firms.
High-level advice, strategy and guidance to the Board of Directors or C-Suite.
Developing and implementing change management strategies.
Producing feasibility studies and sustainability plans.
Managing projects in service, farming or manufacturing enterprises to meet targets.
Bringing start-ups from plan to reality.
Executing management audits, operation audits, efficiency, and work rate assessments.
We create the tools, techniques and systems for company growth and success. Our Strategic Plans and Business Plans allow companies to track growth, establish budget and prepare for unforeseen changes in the market. We also create multi-year:
Business Continuity Plans
Enterprise Risk Management Plans
Production, Farm or Factory Plans
Financial Plans
Marketing Plans
Marketing and Communication Plans
Plans for other functions of the firm
As leadership requirements continue to evolve, MSBM ConsultingTM utilizes a combination of deep industry and functional knowledge with empirical academic experience, to find suitable candidates for your company. We recruit high talent persons for public sector, private sector and NGOs across CARICOM and internationally.
Our consultants assess market availability, use comparative benchmarking and candidates who have the required qualification, experience and expertise and are the ideal cultural fit.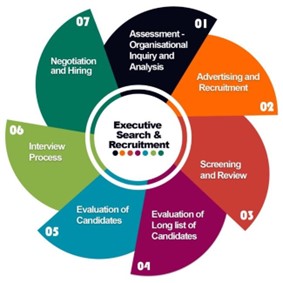 These services may be conducted for:
Technical specialists and experts requiring proof of competency
General staff recruitment to assure the desired qualities and skills
Access to local, regional and international talent
We create suites of manuals for the firm, department or agency. We design policy and procedures manuals with comprehensive text that details every step in the company's operation. These services include:
Accounting Manual
HR Personnel Manual
General Administration Manual
Marketing and Sales Manual
Procurement Manual
Office Management Manual
Production and Factory Manual
We perform socio-economic studies to identify relationship between human needs and economic activities and social life. Policy studies may include analysis of policymaking process, applied research, impact studies, project evaluation of programme and policy design. Studies may be guided by surveys conducted independently, and statistically analysed to draw meaningful research conclusions. These services may include:
Surveys and policy development research at community, national and regional levels
Social and economic situations and produce set deliverables
Surveys and polls of various market phenomena
Impact studies to include gender, disadvantaged LBGTI, child, adult or adolescent
Our Company secretarial services help businesses to stay in good standing and ensure records are up-to-date. These services include:
Annual filing
Statutory reporting and charges
Company registration
Trade name registration
Brand research and registration
Creating logos and marks
Protecting Intellectual Property