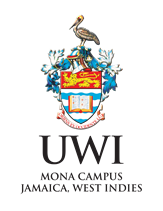 The University of the West Indies (The UWI) will welcome 16 outstanding global citizens to its graduation stage this year. In keeping with annual tradition across the five campuses, the University Council has approved conferral of the 16 at The UWI's 2022 Graduation Ceremonies. The honorary graduands, recognised for their contributions to several areas including Sport, Culture, Law, Business, and Science will join the 2022 graduating class in-person this year, as a majority of campuses return to face-to-face ceremonies. However, The UWI Open Campus will retain the hosting of a virtual graduation ceremony. The UWI's 2022 Graduation Ceremonies take place between October 8 and November 5. This year's honorary graduands join the ranks of a prestigious list of fewer than 500 persons who have been awarded since 1985. The schedule for the 2022 ceremonies and the list of honorary graduands follow.
Five Islands Campus – Saturday 8 October, 2022
Sir Richard Benjamin Richardson of Antigua and Barbuda for his contribution to Sport – Doctor of Laws (LLD) 
Alston BECKET Cyrus of St. Vincent and the Grenadines for his work as a Soca Artiste/Composer – Doctor of Letters (DLitt)
Open Campus – Saturday 15 October, 2022 (Virtual)
Dr. Cleopatra Doumbia-Henry, PhD, LLM of Dominica for her work in International Labour and Maritime Law – Doctor of Laws (LLD)
Sir Hugh Anthony Rawlins of St. Kitts and Nevis for contributions to the Judicial arena – Doctor of Laws (LLD)
Cave Hill Campus – Saturday 22 October, 2022
Dr. Joy St. John of Barbados for her work in Medicine and Public Health leadership – Doctor of Science (DSc)
His Excellency Ambassador Gabriel Abed of Barbados/UAE for Entrepreneurship and pioneering Digital Currency – Doctor of Laws (LLD)
Mr. E. Neville Isdell of Ireland for contributions to Business and Philanthropy – Doctor of Laws (LLD)
St. Augustine Campus – Thursday 27 October, Friday 28 October and Saturday 29 October, 2022.
Dr. Shakuntala Haraksingh Thilsted of Trinidad and Tobago for contributions to Agricultural Science and Nutrition – Doctor of Science (DSc)
Ms.Ingrid L-A Lashley of Trinidad and Tobago for her work in Corporate Banking/Finance – Doctor of Laws (LLD)
Ms. Rosalind Gabriel of Trinidad and Tobago for her work as a Band Leader/Entertainer – Doctor of Letters (DLitt)
Dr. Wayne A. I. Frederick of Trinidad and Tobago for contributions to Surgical Science – Doctor of Science (DSc)
Lord Robert Nelson of Trinidad and Tobago for contributions to culture and Calypso – Doctor of Letters (DLitt)
Mona Campus – Thursday 3 November, Friday 4 November and Saturday 5 November, 2022
Professor The Honourable Orlando Patterson of Jamaica for his work as a Historical and Cultural Sociologist – Doctor of Letters (DLitt)
Senator The Honourable Dr. Rosemary Moodie of Jamaica/Canada for Paediatric Medicine and Philanthropy – Doctor of Science (DSc)
Mr. Adam Stewart of Jamaica for his work as an Entrepreneur/Philanthropist – Doctor of Laws (LLD)
Ms. Diane Jaffee of The USA for her work in Finance – Doctor of Laws (LLD)